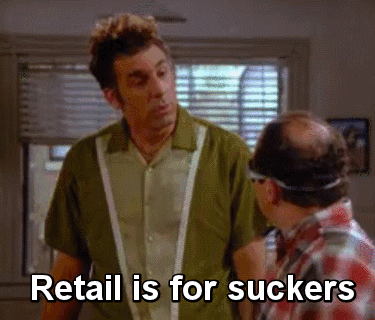 A job interview is essentially a sales meeting. The product or service you are selling and marketing is yourself. The best sales people are very good listeners and thus your most important interviewing skill is listening. Being a good listener allows you to pick up on the subtle details that could indicate interest; these are known as buying signals.
There's been some debate over how to use LinkedIn. Some suggest connecting with only people you know and work with, while others encourage inviting people to your network the same way you would with Twitter—in other words, adding anyone and everyone. No matter which philosophy you follow, there's one hurdle you'll always have to overcome: getting people to accept.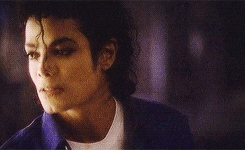 Erin Kissane of Knight-Mozilla OpenNews recently took an informal survey on Twitter with a simple question:
Investment banks are losing technology talent to the hot world of fintech start-ups. Forget foosball tables or Hawaiian shirt days, fledgling technology firms offer the chance to work on innovative ground-up IT projects, competitive salaries and, potentially, lucrative stock options.
Resumes are very personal documents. In fact, whenever I'm reviewing a resume, I always ask permission before I mark it up. Who am I to edit your life's work?
That said, I can almost guarantee you that the way your career counselor handles your resume is not the way it will be handled once you submit your job applications. After speaking with many, many recruiters, here are some hard truths I've learned.
Perhaps my most vivid post-college memory is of filling out my profile on Monster.com. I was working as a hostess at McCormick & Schmick's and my father's suggestion that I "get a real job" was starting to sound pretty reasonable.
Trouble was, this was 2004 and finding a job wasn't that simple. Dad suggested I turn to the Web, but on the Internet there were countless listings to scroll through, and few, if any, looked reassuring. (Project Manager? Assistant Executive? What did these titles even mean?)
Having spent the last decade recruiting, I've had many a conversation with hiring managers after a candidate exits the interview. And, while I always hope for exceptional feedback, sometimes the news is not so glowing.
Hunting job search sites for open positions can seem like the problem of "water everywhere and not a drop to drink"–seekers scroll through page after page of supposedly available jobs, spotting repeats between different sites and frequently viewing jobs that have already been filled.
Meanwhile, an equally-sized job pool goes totally unannounced.
Savvy hiring managers have honed their ability to ask the least amount of questions yielding the greatest depth of information. One way they do this is by asking seemingly simple questions that get you to reveal information you may have been trying to conceal. In other words: questions designed to trick you.
"To uncover areas that may reflect inconsistencies, hiring managers sometimes ask these tricky questions," says Tina Nicolai, executive career coach and founder of Resume Writers' Ink.
I've worked for some pretty bad bosses during my career. Some were managers who became my boss after I was already working in the job, but others were toxic bosses that I should have spotted before I even accepted the job offer.
Here are 10 ways to spot a bad boss – before you take the job:
1. They're late for the job interview. I once sat outside a hiring manager's office, waiting for my job interview. I waited. And waited. And waited. 45 minutes after the interview should have started, the hiring manager walked past and then stared at me. "Who are you?" he demanded. I told him I was his 10am interview candidate. He rolled his eyes.
When it comes to social media, "if you don't like what's being said, change the conversation," says Albert Raymond (@Al_Raymond), Head of U.S. Privacy and Social Media Compliance at TD Bank, quoting his favorite Mad Men character Don Draper.
When his three-hour board interview ended with an offer to join the executives for a beer, 35-year-old Martin* figured he'd nailed the job. He had spent the last two months interviewing for a position as director of operations at a sporting goods company. His resume was spot-on — he'd spent five years as a sporting goods sales rep and several years as an operations manager doing "everything from ordering for shops, to speaking with dealers, to sales."
You dressed the part. You told engaging stories. You asked insightful questions. Frankly, you nailed the interview, but you didn't get the job. What gives?
You can certainly try to ask for feedbackafter receiving a rejection, but most employers probably won't say much. If they do, it'll be something fairly generic, along the lines of "other qualified candidates." That, of course, isn't always the real reason—it's just that the real reason might be a little too awkward to actually say to someone's face.
When it comes to fear-inducing situations, job interviews are right up there with public speaking and first dates.
In fact, a recent survey found that 92% of people feel interview anxiety, citing doubt over their qualifications, whether they'd be able to answer questions correctly — and even if they'd make it to the meeting on time.
Exploding laptops, a rainy day (in London), a bad batch of shellfish.
It's safe to say, summer is the prime time of year for skipping out on work-related commitments and just chilling.
When it comes time to search for a new employee, it can be a little daunting to know what exactly to look for. Apart from specialized skills needed for a role, you need to think about what character traits might be the most important, and how do you go about spotting them.
How has this position evolved since it was created?
Cheryl Palmer, career coach and founder of the career coaching firm Call to Career, says getting a brief history on the role should clear up whether the position has expanded over the years or has been a dead end for employees.
In "The Godfather," Don Corleone (Marlon Brando) helps his on-screen nephew get an acting job with this famous promise: "I'll make him an offer he can't refuse."
What employer enticements make an offer too good for you to refuse? Everyone would rather be paid more than less, but does a high enough (whatever "enough" means for you) salary automatically equate to a job offer that is too good to refuse?
Yep, you got it.
When it comes to lying on résumés, some people may think it's an Olympic sport.
Some 58 percent of hiring managers said they have caught a lie on a résumé, according to a Harris Poll conducted for CareerBuilder.
Many of us have been there: You're in an interview, doing fairly well, when the interviewer asks you that dreaded question:
"What's your biggest weakness?"
All of us seem to feel as though we don't have enough time, but few of us consider that we're indulging in behaviors that suck up our time for no possible purpose. Here are 10 commontime wasters that we can all live without:
1. The interviewer is prepared.
The person interviewing you is likely harried and overworked, because he needs to hire someone. He may have barely glanced at your résumé and given no thought to your qualifications.
You know that person who gives networking a bad rap?
Upon talking to this person for a few minutes, you find yourself mentally preparing your exit plan: dump the wine, stuff the cheese in your pockets, hurdle the table of name tags and book it to the comfort of your home (and sweatpants). Learn what annoying behaviors send professionals fleeing so you don't become "that person" at your next networking opportunity.
We all want to be liked, yes. But—perhaps more importantly in the workplace—we all want to be respected.
Respect is so important when it comes to your career development.
We network because we don't work and live in a silo. Due to human nature, we tend to trust doing business with people we know or who are referred to us. People often think of the need to network whenever their jobs are in jeopardy, or whenever they're in search of new business. You hear them say, "I need to go out and start networking!"
13 Ways To Know If Your LinkedIn Summary Is A Winner Or A Snoozer
First impressions have gone digital. People are learning about you online before they ever shake your hand. The second they know they are going to meet you or have a call with you, they're going to type your name into Google. This makes your virtual brand more important than ever. And it means you must be able to tell your story online in 3D, creating a dazzling, complete picture of who you are and what makes you great.
The trouble with cover letters is that they need to be concise and must never be longer than a one-pager. Employers are busy professionals who have 10-20 seconds to skim your cover letter – so it's important to state your case clearly and to the point.
How to cram lots of information into little space
"It feels like since I saw her that things have changed for the better," a 42-year-old female senior sales executive tells me.
The "her" in question is not a doctor or psychiatrist, but an image consultant. The sales executive, who works for a well-known blue chip firm, didn't choose to go – her male boss told her to.
Recent grads with shiny new degrees. Mid-career professionals vying for new (or better) jobs. Retirees looking for a supplemental income. The value of professional networking is rarely outgrown — or overstated.
This article is a must read if you've been applying to dozens of positions but aren't having any success getting shortlisted. There are four main reasons why you may be finding it difficult: a high unemployment rate and lack of job opportunities, you lack essential skills for the jobs you want, you don't represent yourself well in your resume and at interview or you're not taking full advantage of your networking capabilities. After you've read this, you will know how best to address each of these obstacles. 
Tips For Creating The Best Possible Resume
For advice on how to put together a great résumé, we talked to two veteran career coaches: James Borland, who is affiliated with the Five O'Clock Club, and Eileen Wolkstein, a career coach who works solo. Both agreed that a résumé should be a marketing document that entices a reader to want to meet the candidate. Wolkstein says a résumé should tell a compelling story that invites further inquiry.
Should I stay or should I go?
As the end of 2014 approaches with expectations for bonuses and promotions being made, the million-dollar question starts lurking in the back of everyone's mind:
Should I stay or should I go ?
It's Work-Life Week, when employers and employees are asked to think about how they juggle their working lives and to perhaps try to strike a balance.
In the UK, we're more likely than others in neighbouring countries to feel that our working lives are at odds with our family lives.
What are some tips for efficient one-on-one meetings with employees? What is the best way to give both positive and negative feedback?
Answer by Ian McAllister, general manager at Amazon.
Below are a few ways to make one-on-one meetings productive:
It can be a hard thing to recover after not getting the job, especially after all of that time and effort you put into your research, application, interview, and follow up.
Related: 3 Ways To Minimize Job Rejection
The good news is that, even if you didn't get the job, you can come out on top.
I was struck by the significant increase in traffic during my commute to work from New Jersey to New York City following the long Labor Day weekend.
During the last three weeks of August I grew accustomed to leaving for work a little later than usual since the traffic died down due to the glaring absence of commuters. Vacations prevailed and workers disappeared.
Common wisdom dictates that you must spend endless hours crafting, shaping, redoing, rechecking, rewriting and agonizing over the resume. Perhaps even enlist the aid of a "professional" resume writer to further help draft a perfect work of art.
The currently reality, however, does not agree with this supposed standard.
A combination of factors creates a current culture in which your resume will only be viewed quickly.
t's hard to believe that we are at the half-way mark for 2014
The Malaysian plane is still missing; violence, war, and riots continue in Syria, Iran, Iraq, and Afghanistan; Russia is bullying the Ukraine; Kim Jong-Un is walking around looking at things; the USA is now kind of-sort of into Soccer, and we have not brought the girls home in Nigeria.
You are close to the final stages of interviewing. During the interviewing process you are caught up in the game; selling yourself to the company, hoping everyone likes you, balancing work at your current job, and dashing off for interviews.
It is now time to take a step back, breath deep and ask yourself these  18 questions to  determine if the job is right for you.
After recruiting for over a dozen years,  placing in excess of 1,000 people, and coaching candidates through 10,000 interviews you tend to notice a pattern of typical interview questions.
The interview process hasn't changed much over the years. You meet with the human resources recruiter, hiring manager and others in a formal, pretend, plastic, corporate, fake environment.
A question that is particularly worrisome and troubling for candidates interviewing for a job is the "what  question(s) should I ask if the interviewer asks if I have any questions?"
As anyone who has been on an interview knows, the employer, at times, usually while wrapping-up the interview,  inquires "so, do you have any questions for me?"
My previous article, 25 sample Questions to help you with the "What question should I ask if the interviewer asks if I have any questions? "Question  (http://tinyurl.com/jvh2463), focused on offering helpful questions to ask an interviewer if you are stuck.
While it is important to ask good, thoughtful, meaningful  questions you also need to avoid interview killing bad questions.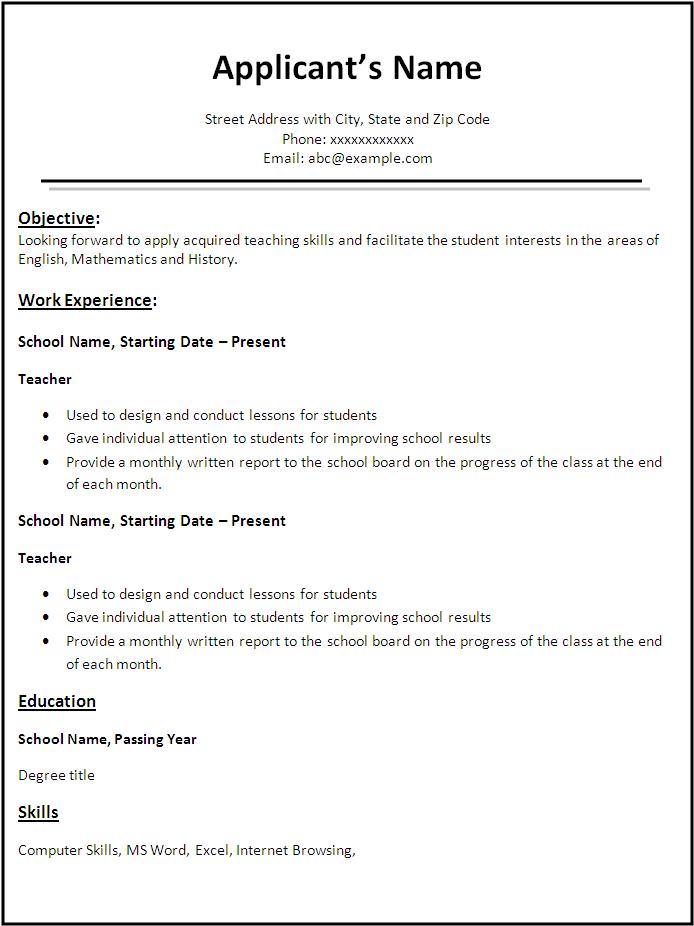 Watch this video to learn exactly what Hiring Managers look at when reviewing your resume.
When you are actively seeking a new job it is easy to myopically focus upon your own personal quest.
For those of you graduating from college, hoping to make millions on Wall Street, consider yourself warned — it's as rough a job market out there as ever. My best suggestions would be to go home and live with your parents and work on inventing the next hot app like Tinder. But, if you're still intent on this Wall Street thing, here's my advice: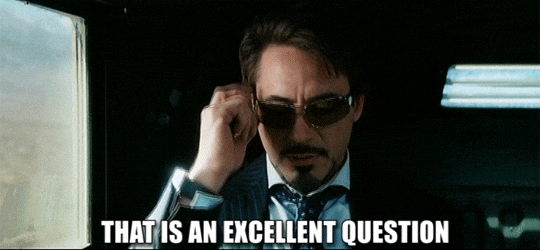 Every once in a while, the phone rings, and it's a recruiter on the other end. While you might not be interested in what he is offering, you have to admit that it's flattering to get the call. ("Someone thinks I might be right for a job!")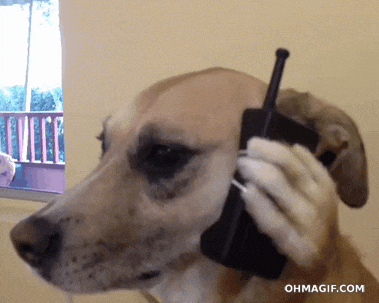 Increasingly, employers are phone-screening job candidates before inviting them for an on-site interview.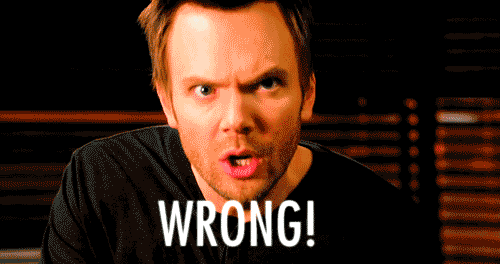 For many American job-seekers, the basic steps of applying for work look roughly the same: you find the posting, write the cover letter, tweak the resume, email the .pdfs (not .docs — good heavens, never .docs — because you weren't born in a barn), and if you're lucky, you get a phone interview.
A Cleveland woman has apologized after her scathing e-mail to a bright-eyed job seeker who dared to contact her on LinkedIn went viral.
Although all of these statements below will hopefully not be true, depending on the employer and the interviewer, go into the interview expecting that they will apply. Don't be discouraged! Expect these situations to arise and, knowing they might happen, you can be (will be!) prepared so you can succeed anyway.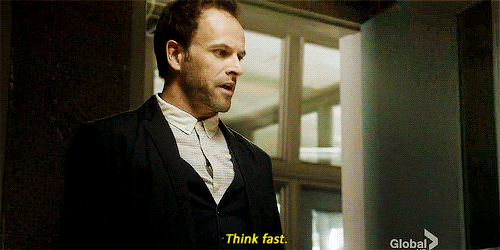 People who lie on their resumes appear to be motivated by jealousy for other people who have landed jobs when they haven't, according to experts.
The next time you come across a resume that's too good to be true, add a couple of extra items to the "abilities" segment: envy and immorality.
Do you ever wake up in the morning and ask yourself: "Am I in the right job?" "At the right company?" "On the right career path?" "Doing what I am supposed to be doing with my life?" If so, you are not alone.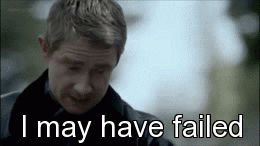 As much as you would like the interviewer to provide you with direct and immediate feedback, it is unlikely to happen.
Asking for a promotion can be one of the most stressful experiences in your career–especially in today's uncertain economy.
Emotions run high when a job offer is on the table, particularly if you're desperate to leave a hostile work environment or if you've been unemployed for some time. Even level-headed job seekers may get to this stage of the process and stop thinking rationally. So that you make a careful decision about your next place of employment, run down this checklist of what you need to weigh before giving an employer your final answer.
The gender wage gap is alive and well, according to the latest data from the Bureau of Labor Statistics.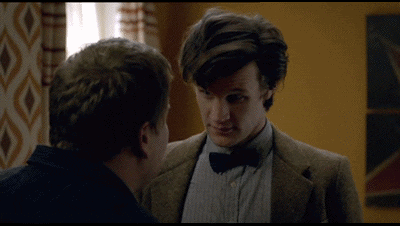 Looking for a job is one of the most discouraging and tedious processes you can ever go through. In fact many people will tell you that job searching is actually a job on its own. Finally getting that call for a job interview is usually relieving but that is when the hard task truly begins.
Getting an interview, let alone a job, was extremely tough for unemployed workers in 2013,new research shows.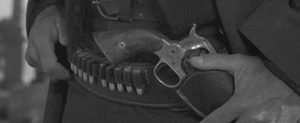 Hiring was sluggish across most sectors in financial services in 2013, with a select few seeing moderate growth. Front office hiring was rather subdued as almost every big bank made concerted efforts to become efficient and return more capital to shareholders (read: get smaller). Back office hiring was stronger but rather sporadic.
Interviewing for a new job is an exciting, exhilarating, frightening, stressful and potentially rewarding experience. With all the emotions and adrenaline running at full speed through your body and mind it is easy to overlook certain cues exhibited by the company and its employees.  Sometimes when you are interviewing you will notice subtle and not so subtle signs that the job is not that important to the company, manager and therefore not suited for you.  Occasionally, there are big red flashing warning signs.
Working for a difficult boss is one of the top reasons that compel a person to search for a new job.
It is a great experience to have a nurturing, mentoring, supportive, and positive role model for a manager. However, if you are stuck with a challenging manager it could make your life miserable and eventually push you out the door even if you enjoy the job and the company.
You have spent countless hours laboring through thousands of job postings on Monster, CareerBuilder and other sites. You have submitted resumes to dozens of firms directly which all seem to disappear into the internet void. Friends and coworkers have provided dead end referrals and introductions.
Congratulations, you are now at the stage of the interview process where the company is interested in extending you an offer. While this is exciting, the prospect of negotiating an offer presents yet another stressful time within the overall interview process.
For 25 years now, Bob Denney has been taking the temperature of the legal profession and sharing his firm's observations on the most important business trends in the practice of law. We're pretty darn proud that Attorney at Work readers are the first to receive his 2013 "What's Hot and What's Not in the Legal Profession" report in its entirety. So what's the outlook for a profession in a state of flux? Here's the scoop from Bob and his team.
Few people think of a job change as a potential u-turn. But some people do take a new job, then quit and return to their former employer within a few days. Sue Shellenbarger explains what to do when you realize that you want your old job back. Photo: Joe Buglewicz for The Wall Street Journal.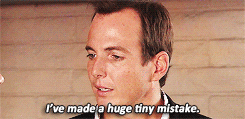 Mistakes happen, but for job seekers it can mean the difference between landing a new gig and collecting another unemployment check. Finding a job isn't an exact science but if job seekers can avoid common snafus it can give them a leg up over the competition, which can be fierce.
There is a common perception that corporate board meetings are rather staged and, frankly, boring. After all, boards approach decision making through a deliberative, consensus-building process. Certain issues are deliberated and voted on; other issues request director observations to guide management.
Let's say you're interviewing for a big job. You've talked with a bevy of senior executives. You've made your high-level strategy proposals. Everyone seems to like you.
My good friend is actively applying for a job, but she recently admitted to me that she's encountering one problem—salary requirements. Specifically, the problem is that the job ad requests applicants to list their salary requirements, and my friend doesn't know what number to put down.
Candidates aren't too thrilled with the hiring process nowadays. Let's look at a few stats, shall we?
We don't actually know if Philippe Dubost is any good at his job. But boy, can he throw together a resume.
Dubost, a web product manager currently based in Paris, is looking to travel for his next position. So he decided to make his CV stand out anywhere in the world — by mimicking an Amazonproduct page.
If you've been disappointed by a new employee, you're in the majority. About two-thirds of U.S. employers have hired someone who didn't fit the job or perform well, according to a CareerBuilder survey.
Tony Hsieh, CEO at Zappos, once famously (and honorably) admitted that bad hires had cost his company "well over $100 million" in its first 11 years of existence. Let me repeat that: $100 million. Even for a company doing $1 billion in sales at the time, this was no drop in the bucket.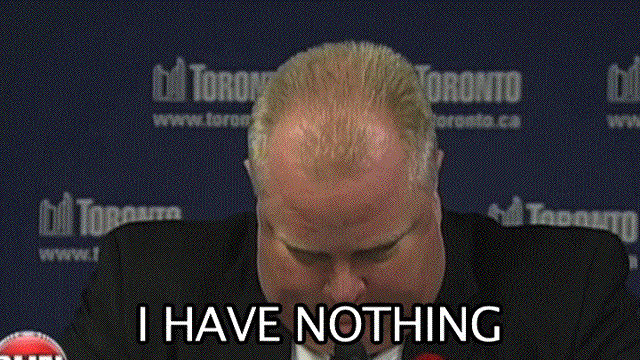 Embattled Toronto Mayor Rob Ford's foibles and missteps couldn't have been written by a Hollywood scribe. Frankly, they're just too unbelievable. But say what you want about Ford – the man provides a clear roadmap to career success. Don't do what he does and you're likely to make a great impression at work. Here are seven career lessons Ford has (mistakenly) taught us over the years.
The bullying case between two Miami Dolphins is touching a collective nerve, evoking all of the questions that arise when it comes to rituals–and respect–in the workplace. When does the treatment–or criticism–of employees cross the line into hazing or abuse? When is the potentially mistreated employee a whistleblower, and when is he someone who simply needs to grow thicker skin, or "get with the program"?
After receiving a call from an employer inviting you in for an interview, it's common to feel simultaneously ecstatic, relieved and nervous. One of the best ways to calm those nerves is to be prepared for the interview. To do so, try and anticipate what questions the employer might ask. While at times questions can get tricky, for the most part employers ask straightforward questions that help them get to know your personality as well as your ability to think on your feet.
Giving and taking criticism at work is never easy, but the best way to handle either is to put yourself in your co-worker's shoes, according to Warby Parker co-CEO Neil Blumenthal.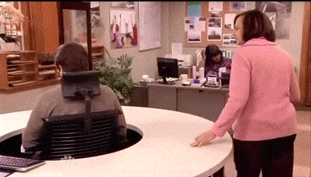 As if you don't have enough to worry about in your personal life as you age (creaky joints, fading eyesight, Cialis commercials actually applying to you), there's something to worry about in your professional life as well: age discrimination.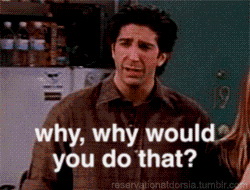 Older workers are still suffering in the aftermath of the Great Recession. More than half the people aged 50 and older who participated in a recent AARP survey said they had either experienced or witnessed age discrimination in the workplace. Yet four out of five Americans over 50 say that they are going to have to delay their retirement plans and work well into their golden years. These two factors together have created acrisis for baby boomers.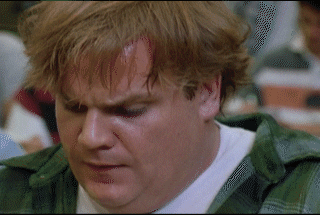 Whether on an application form or at interview, the question "why do you want to work here?" is one that you will undoubtedly encounter in any job hunt.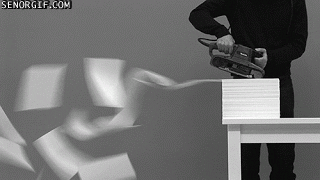 Although we may never know why we didn't get chosen for a job interview, a recent study is shedding some light on recruiters' decision-making behavior. According to TheLadders research, recruiters spend an average of "six seconds before they make the initial 'fit or no fit' decision" on candidates.
Over the last 12 months, big banks have made a concerted effort to improve the quality of their online career sites. Frankly, it's become an issue of self-defense more than anything else. Facing new cost pressures, banks have been losing the talent war to private equity firms, hedge funds and even consultants. They've had to step up their recruiting efforts as a result.
It was almost inevitable that JP Morgan revealed that it had added 4000 staff to its compliance and risk functions, a disclosure that came in the same week that the bank agreed to pay over $920 million in fines for its "London Whale" trades. Hiring more staff has been a default response for banks who have been on the receiving end of big enforcement actions.
But with a changing regulatory landscape and regulations becoming more complex, compliance departments are struggling to hire experienced staff that can integrate the rules into the firm's compliance program.
Sure, litigators may make the big bucks. However, according to an October survey of top C-suite executives, it's risk and compliance that companies should place a larger focus on moving forward. And now, according to recruiters, the demand for compliance expertise has grown even greater than the supply of risk lawyers.
The kings of Wall Street used to be the traders and investment bankers who said yes to big deals and big trades, but today's power brokers increasingly are the compliance officers who quite often say no to risky proposals.
As the U.S. government steps up enforcement of anti-money laundering laws, it has created a red-hot market for compliance officers, who oversee a bank's systems that prevent it from violating regulatory requirements and monitor transactions for any suspicious activity.
Many of us often shy away from asking for more and better. More money. Better working arrangements. A larger team. Better access to material resources. Higher fees. Better prices.
Faced with one pointed question after another regarding your career, a job interview can quickly take on the feel of an interrogation.
As the year winds down, right before the crazy busy holiday season, the time is ripe to reflect makeover of your professional image.
You've accomplished things in 2013. You've got things you want to accomplish in 2014.
We've all done it. When times are hard we stare wistfully at some of our most treasured possessions, wondering what we can get for them down at the pawn shop.
Last year we inaugurated our first-ever list of the best websites for your career. We took nominations from readers and combed through some 700 sites in order to compile our list of the top 75. This August we put out another call for nominations and got a flood of 2,000 comments, emails and tweets in response. Then we reviewed last year's list and considered all of the new nominations. In the process we decided to expand our list to 100.
When Americans aren't fretting over being undereducated, we're usually fretting about being overeducated.
Do Americans—and many Europeans working in American-dominated fields such as investment bank, consulting and ventures—work too hard?
If you're on the job market, you'd better beware of these wacky interview questions. Glassdoor lists the 25 strangest questions from different companies.

There have been several recent articles written by major publications detailing the current job market.  The consensus is that due to new regulatory demands, backlash against numerous financial scandals, public, media and political pressure to change Wall Street and a need for more sophisticated Compliance programs has significantly increased the need to hire Compliance professionals.
Let's face it, most people think that they are smarter than their boss.
Maybe they  are right. There is something called the "Peter Principal". This adage describes the corporate phenomenon whereby a person rises within the organization until he reaches his own level of incompetency and remains stuck in the role.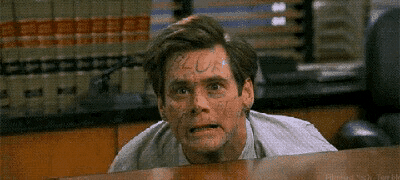 It's getting to the end of the year and close to your review.
The backdrop of a government shutdown, political turmoil, continued choppy job market, worrisome economy, global tensions and a tired stock market does not make it easy to command a salary increase. The current environment probably makes you feel that you should keep your head down, remain quiet and hope that you hold onto your job.
It is surprising how many people can't clearly, concisely, and interestingly convey what they do for a living.
Also, it is equally challenging for them to discuss what they want to achieve with respect to their career goals.
In a viral video http://www.huffingtonpost.com/2013/09/29/quit-your-job-kayne-dance_n_4013902.html?utm_hp_ref=business#slide=2342811 Marina Shifrin goofily and adorably danced along to a Kayne West video and announced to her boss and the world that she was quitting.
Nothing is more important than knowing the right people – but that's easier said than done. Real decision-makers are barely contactable by phone, email or social media. In the best case scenario you get as far as their impenetrable outer office, in the worst case scenario they are surrounded by a team of bodyguards, like the Deutsche Bank co-CEO Anshu Jain.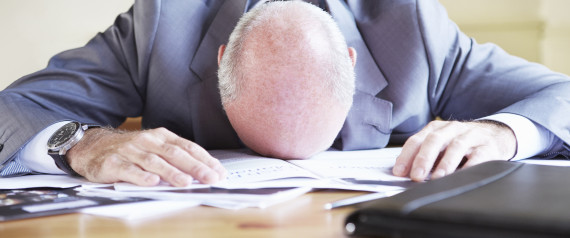 Struggling to get your work done? You're not alone and it's not your fault! Blame these unfortunate distractions:
The prevalence of bullying on the playground, the Internet, in classrooms and dormitories is a serious problem in the U.S. right now–but children, teens and young adults aren't the only ones using aggressive physical force, threats or coercion to intimidate and abuse their peers.
Now this is exactly what it looks like to go out with a bang.
On Saturday, writer Marina Shifrin uploaded an epic video onto YouTube with one simple message for her boss: she quits.
Negotiating for a 4-percent raise every three years can boost your earnings by $1,037,773 over a 45-year career, researchers at career website Salary.com found.
"Leave me alone!"
I said it to my boss at Radio Disney many years ago. I was a young, very high-performing salesperson, and he was my sales manager. Even though I was generating huge sales numbers, I was often late to work, or meetings, and every morning, as I passed by his office, he would look down at his watch and shake his head disapprovingly.

What is the Logic Behind the Most Popular Interview Questions?
Ever been to an interview and wondered why interviewers ask specific questions? This infographic by SampleQuestionnaire.com answers just that.
Submitting a résumé written in Klingon language from Star Trek, or trying to pass your video gaming accomplishments as leadership experience probably won't land you the job–but it will, however, grab the potential employer's attention and earn you a spot on a new compilation of hiring managers' most memorable résumé missteps.
Leonardo da Vinci created some of the most resonant objects of our time — the Mona Lisa, the Last Supper, the giant crossbow – but perhaps his most inescapable legacy, the invention you might come across every few weeks, is the résumé. According to legend, da Vinci is said to have created the first CV when applying for a job from the Duke of Milan.
Every month, as many as 338 Million job seekers look to a search engine like Google to search for jobs online[1]. Recruiting products like JobAds from Glassdoor can help match your open positions with ideal fit candidates, but there's still a lot you can do as an employer to ensure job seekers find your jobs postings online. It's no longer about writing a compelling job description to lure the ideal fit candidate to view and apply for your job. Now it's about SEO or, search engine optimization, to make sure your job postings shows up in online search results.
After speaking with 1,000s of corporate professionals over the last decade I have seen patterns emerge which serves as a greater indicator of a person's chance of career growth and success.
I would love to say that there is a magic formula or some complicated sophisticated strategy; unfortunately there is none that I am aware of.
I know, it's not easy coming up with creative excuses and running out to interviews.
Remember what your parents always told you; if you are going to do something, do it right.
I'm sorry; I will be different this time. I'll change, I promise. I didn't know you felt this way. You should have come to me first. Please don't go. I bought you flowers, roses and chocolate. I just made reservations for us at your favorite restaurant. I was just about to propose…
Do you know how companies find people that they hire? If you said, job boards, a company's career site and career fairs, you would be correct. However, a better question to ask might be, what are the most popular ways companies find hires? A recent survey from CareerXRoads details the top methods and guess what was number one? Employee referrals!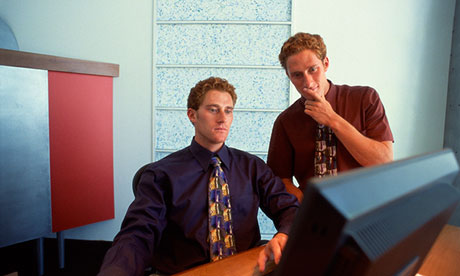 First the bad news: if you think your co-workers dress like drones and pride yourself on your own "unique" sense of style, you're committing an act of sartorial career sabotage. A depressing new study has found that a "cohesive sense of style" in an office is perceived to create a better team spirit and foster higher levels of productivity. Accordingly, co-workers often subconsciously develop a uniform "look". And before you start claiming the sartorial high ground, nope, it doesn't matter if you dress better than your dull colleagues. Dressing differently is all it takes to find yourself rudely ejected from their style tribe and out in the cold.
Banking is hard work. If you don't want to work hard, don't work in banking. That's long been the message that banks and bankers have put about to the world at large. Nor is it likely to change. Last months' tragic death of Moritz Erhardt, the 21 year Bank of America intern who died after unconfirmed reports that he worked '72 hours straight', has shone a light on the crazy hours worked by some interns, but is unlikely to change anything fundamental. "Erhardt was an anomaly," the head of graduate recruitment at one international bank told us. "Interns have been overworked for years and no one died. There won't be any alterations because of this."
11 Common Interview Questions That Are Actually Illegal
During job interviews, employers will try to gather as much information about you as possible, mostly through perfectly legal questioning, but sometimes through simple yet very illegal questions.
To secure that dream job, you have to think like the person making the final decision. What is going through the manager's head when they select candidates? This is a list containing the 7 most common reasons people get hired. Use it wisely now and do let me know if you have any questions on any of the reasons.
When you first get laid off, your instinct is undoubtedly to dive right into the job search. Maybe you'll give yourself a couple of days to deal with the transition to a largely unstructured lifestyle. More likely, though, you'll dive headfirst into the job search so your life can return to what feels normal as soon as possible.
Assuming your CV makes it through banks' application tracking system, or rouses the attention of a recruiter who has merely seconds to scan it, there are certain red flags that could deflate your job search before it's even begun.
If you're worried that your age will count against you, think again. More employers and recruiters are looking for managers with additional years of experience.
Burning Man is a week-long temporary community annually established "to guide, nurture and protect the more permanent community created by its culture."
This year 68,000 people from all over the world gathered in the Black Rock Desert to celebrate the 27th Burn.
Last week, fast food workers around the United States went on strike in 60 different cities, asking for the right to unionize without retaliation and for a "living wage" of $15 an hour. The current federal minimum wage is $7.25.
A few weeks ago I wrote an article covering the 5 Must-Have Qualities Of The Modern Manager. However it's not just the managers that need to adapt and evolve to the changing workplace; it's also the non-managerial employees. As I mentioned in the previous article dramatic changes in the way we work are being fueled by new behaviors and new technologies. In fact, there are five trends which are shaping the future of work. To keep pace there are five qualities that the modern employee needs to possess.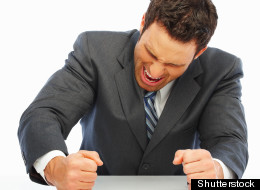 If you thought getting up the courage to ask for a meeting with your boss to talk salary was the hardest part, you were wrong.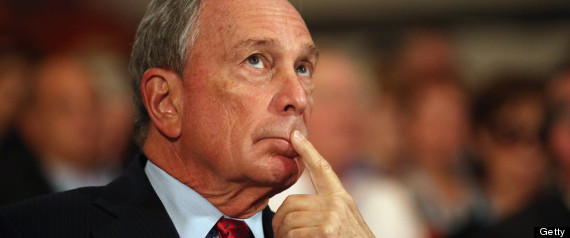 New York Mayor Michael Bloomberg said on his weekly radio show Friday morning that one of the keys to his success was essentially being chained to his desk — including spending the least amount of time possible on bathroom breaks.
It doesn't matter what you do or where you work – everyone is looking for ways to be more productive on the job. But excessive amounts of caffeine and list-making won't get you any closer to reaching peak productivity levels today.
Before going on an interview, it's best to know as much as possible about the company and the interviewers. A very common pitfall that candidates make when interviewing is failing to do research about the company.
Many interviewees don't know how to respond when asked "Tell Me About Yourself". This kind of question could mean many different things and could have a wide variety of answers.
Interviewers feel obligated to ask this question even if they don't expect to gain any great new insight about you from it. In some cases, they may use it to test your confidence and ability to think on your feet.
A common lament we hear from interviewees is that they don't get feedback after their interviews.
Unfortunately, in the current job market, feedback is given sporadically if at all. If you're not accepted to proceed in an interview process, it's rare to get a rejection letter or receive meaningful input and advice from the firm.
Deciding when and why to leave your current job and look for a new one is not a scientific process; rather, it's based on feel and intuition. However, there are some very poignant signs to look out for that can aid your decision. If you can check off most of the following, it's a good sign that it's time to pursue other opportunities.
It is clearly evident that certain global large banks will not be allowed to fail.
This holds true even if they commit allegedly grievous acts and should be closed down.
We are living in a post financial crisis era where the memory of the Lehman Brothers demise and forced shotgun marriages of Merrill Lynch and Bear Stearns to BoA and JP Morgan respectively are still striking terror in the hearts of Wall Street and Main Street.
When my daughter was younger I had a great trick to help her deal with scary stuff.
I would distract her with something else. If she was sad about a stupid thing that a boy said in school or afraid of a scary scene in a movie I would tell her a funny joke, change the conversation, or redirect her attention to something else. She would forget about the monster in the movie and feel better.  She is 11 and it still works.
If you have been out of work for 9 months and longer you may in trouble.
During the financial crisis and the time period following it was understandable and generally accepted for people to be out of work for a fairly lengthy period of time.
The mood and opinions have changed.
The rapid ascension of LinkedIn as a recruiting platform has created significant opportunities for job seekers.
The ability to attract the attention of potential employers and recruiters has dramatically increased.

If you get an all-office email containing any of the following, it's probably time to start up the job search.

If you're unhappy in your current job or even if you're unemployed, perhaps it's time to escape the cubicle—or any work space, for that matter—and consider a career overhaul.

The pitch:
As newly released government figures suggest, the job picture may be steadily improving in the United States. But if you happen to be among the 7.4% of Americans who are unemployed, there's still no reason to celebrate. If anything, there's reason to take another look at the ol' resume. And that's just what Deb Dib (aka The CEO Coach) does for a select group of clients each year who are willing pay up to $20,000 for her services. And even then, they may have to wait for weeks until there's a free moment in her schedule.

This year has seen a bumper crop of creative resumes. So far there has been anAmazon resume, an eBay resume, a Kickstarter resume and even a Vine resume.

As a fresh-faced university graduate I was eager to find a shortcut to fast track my way up the corporate ladder. Though being from a rural background, the only person around who had achieved distinction in a major organisation was my imposing great uncle Gus -a second world-war veteran who reached an executive level at one of Australia's largest industrial companies.
Want to get into B-school? Go for the easy A.
Business-school applicants with a high undergraduate grade-point average—even those who attended schools identified as practicing grade inflation—are more likely to be admitted than those who performed slightly less well amid tougher grading standards.
Oh goodness it is August already! The first Friday of August, in fact, and with it, the monthly jobs report and all its accompanying joys. "America's employers added 162,000 jobs in July, less than expected, as the unemployment rate ticked down to 7.4 percent," The New York Times reports.
Lately, I have been writing less. With the economy picking up, our marketing and sales recruiters are busier.
I've also come to learn that in business sometimes it's strategically (and monetarily) beneficial to remain under the radar.
One of the most troubling questions job candidates tend to have is how they should answer the question "Do you have any questions?" at the end of an interview.
The fact that candidates ask me this question is emblematic of what's wrong with the way interviews are conducted.
Full disclosure: I have a love-hate relationship with LinkedIn.
As a businessman and recruiter it is a terrific way to reach a large target audience and make them aware of myself, my brand and jobs that I am recruiting for. However, LinkedIn has rudely made this available to other recruiters and firms as well. They can contact the same people that I can.
You are not going to like reading this.
Looking for a job today sucks. It is a long arduous process filled with rejection, humiliation, spinning wheels, lack of feedback, intermittent highs and lots of lows.
Compliance is one of the hottest areas on Wall Street.
In our office we are seeing a steady flow of jobs daily, with roles at all levels offered by a wide array of  different types of firms—hedge funds, investment banks, broker-dealers, private banks, trading firms, private equity, alternative investments, mutual fund, and insurance companies. These roles deal with every conceivable type of Compliance topic you can think of, including anti-money laundering, institutional sales and trading floor, derivatives, futures and commodities, policies and procedures, fixed income, Control Room, Dodd-Frank, project management, investment banking, risk assessment, audit, surveillance; and they are spread out geographically rather than clustered in one area.
Attention CEOs: We have some slightly good news. Apparently your job isnot the least valued profession in the country. A new survey, conducted by the Pew Research Center, found that lawyers are among the least appreciated workers in the United States.
I wonder what you and your readers think about my situation. After 20-plus years rising through the ranks at a Fortune 500 company, I turned around a small division and made it profitable in 2008, and have been running it since then. Now my business unit is being merged with a different operation, as part of a restructuring.
Many employers are having trouble finding strong candidates for jobs vacated by retiring baby boomers. The jobs require, on average, more than seven years of experience, and some employers can't fathom replacing an employee who may have 20-plus years of experience in the field with someone who has only five.
What's an applicant to do when, after weeks of applying, interviewing, and waiting, he receives a flimsy boilerplate rejection letter?
Without the help of feedback explaining why they didn't rate, future positions may prove elusive for such eager applicants.
If you're thinking of leaving your job, you're not alone. A bad boss or a troublesome client can make even the most patient employee want to pack up their desk and head home forever. Half of all employees in the finance industry feel ambivalent about or are trying to leave their positions in the next year, according to business consultancy CEB, and a majority of employees — 70% — are disengaged from the workplace, according to a recent Galluppoll.
The little black book has had its share of technological transformations: from Outlook or Gmail organising our contacts to Facebook and LinkedIn, our personal networks have been digitised many times over.
Here at The Build Network, we're open to criticism. If you dislike what appears in our catalog, on our website, or in our Twitter feed, we want to hear about it. And we want to know how you'd improve it.
Shortly after Sallie Krawcheck got pushed out of Bank of America, the high-profile banker found herself in need of a professional makeover. As she tried to figure out what to do next, she wrote a few newspaper opinion pieces to build her reputation. She didn't get much response.
A colleague of mine once went for a job as a trader at an investment bank in the City.
During the interview he was asked, "How many one pence coins could you fit into this room?"
The investing paradigms, they are a-changin' — and it's time to get your stock portfolio in synch.
Bond yields have been rising as the U.S. economy improves, and so has market volatility. The defensive, income-rich stock and bond strategies that have rewarded investors for years won't lead the markets when the economy is less distressed.
Dear Annie: I will be a senior in the fall and just started a summer internship at a major financial services company, and something has come up that seems strange to me. A manager in the human resources department called me into her office and gave me a document to sign that said (among other things) that my relationship with my boyfriend is "voluntary."
It's no surprise that demand for leaders with sophisticated tech know-how keeps soaring, but a new study says demand is on the rise for other skills as well.
Ready for some good news about the executive job market?
history's most insane commencement addresses, at Wheaton College in Norton, Mass.
Connie Chung, then the anchor of CBS Evening News, offered a stream-of-consciousness recounting of a dream she'd had the night before–not exactly a Martin Luther King Jr.-style aspirational dream–a surreal story about using a portable toilet that turned out to be a zip-up garment bag. (I'm serious. There's a video here.)
Who's been checking out your professional profile on LinkedIn? And better yet, what should you do about it?
At the end of the day, the way you dress and look impacts the way you're evaluated and promoted. It doesn't mean everything, but it informs the baseline impression someone has. That's doubly true for people with their eye on a management role.
What are women so afraid of?
Not getting paid enough is one of the three biggest work frustrations that women cited in a recent Citi/LinkedIn survey of nearly 1,000 women professionals, yet only one in four have asked for  raise in the past year.
Forget about your job title or profession – everyone is looking for ways to be more productive at work. It's time to set down your gallon-sized container of coffee, toss out your three-page to-do list, and put an end to those ridiculously long emails you've been sending.
When negotiating for a salary, most of us reach for a nice, round number like $65,000. Or $90,000. Or $120,000.
But, by favoring all those zeros, we may be missing an opportunity to score a better deal, according to a new paper from researchers at Columbia Business School.
Why is the first day on the job often the worst?
New employees tend to be greeted with stacks of benefits paperwork, technology hassles and dull presentations about company culture.
Smart move asking for minimum wage, too, because you ain't going to get more. He'll be an executive VP inside of five years.
Summer internships on Wall Street are about to start, so with a little help from our friends at Wall Street Oasis, we created a list of possible offenses for interns, and we hope you aren't found guilty.
Today's wealthy investors seem to have split personalities.
A part of them brims with confidence and optimism. Survey after survey shows that they are back to pre-crisis boom years when it comes to their outlook for their own finances, their investments and their retirements.
Very few people know their own leadership style — or strengths and weaknesses, for that matter. But that's a mistake.
With a modestly positive economic environment, high profit margins, improving private investment, high budget deficits and a belief that stocks are cheap….the bulls get increasingly optimistic.
After thumbing through the latest quarterly filings from the world's 50 biggest hedge funds, Factset has published its Q1 Hedge Fund Ownership Report.
If you work for an investment bank, you may feel that a grandiose job description is your due – particularly now that pay is being restricted by the likes of the European Union.
Are you're constantly overlooked for a promotion that never comes? Do you grind away at the job you think you have to do instead of DOING the job you want to do? Do you think your work life will get better if your boss would just [insert any of the following]: notice, retire, relax, focus, get it together, give you some help, get fired?
You've heard it many times, and probably said it a few times yourself: A company is only as good as its employees. In fact, everyone seems to be saying it; that phrase, with slight variations, gets more than a million hits on Google.
Are you in a summer slump? This weekend, it was nearly impossible to leave the great indoors. As much as I love being outside, the heat and humidity were an oppressive obstacle to any time in the sun.  Soaring temperatures and stifling, sweaty, lagoon-like subway tunnels can cause lethargy in even the most energetic of us. Not to mention the difficult to control indoor temperatures and the roar of the air conditioning.
The Wall Street Journal discusses that issue today.
QR codes are popping up everywhere: on poster ads, on the sides of busses, and in your favorite restaurant's windows.
Apparently it pays to be a small fish in a big pond.
Cantor Fitzgerald, a smallish investment bank that's private, still plans to hire 1,000 people in the next several years, said Chief Executive Officer Shawn Matthews, expanding the investment bank's head count from 1,600.
Are you resilient?
In order to survive one or more layoffs, you must be, according to eFinancialCareers.
Resilient people share certain characteristics.
Do you–whether on your website, or more likely on social media accounts–describe yourself differently than you do in person?
Do you use hacky clichés and overblown superlatives and breathless adjectives?
You'll find networking a lot easier if you take the work out of networking.
You make it a chore when your primary goal is making contacts. Make your goal expanding your thinking and getting new ideas for your business and maybe making some lifelong friends in the process.
Happiness and unhappiness (in work and in life) result entirely from the rules in your head that you use to evaluate events.  Those rules determine what's worth focusing on, and how you react to what you focus on.
U.S. private employers stepped up hiring in June and the number of Americans filing new claims for jobless benefits last week fell by the most in two months, hopeful signs for the struggling labor market.
Employers in April posted the fewest job openings in five months, suggesting hiring will remain sluggish in the months ahead.
The Labor Department said Tuesday that job openings fell to a seasonally adjusted 3.4 million in April, down from 3.7 million in March. The March figure was the highest in nearly four years.
Recently on the Wall Street Job Report, we discussed the validity of the cover letter in today's workplace. Research suggests that recruiters increasingly neglect reading the cover letter, if they even receive it, for a variety of reasons:
-It's not an efficient way to determine a candidate's fit;
The cover letter has been an integral part of the job search for eons. In fact, Leonardo Da Vinci pioneered the concept with his letter to the Duke of Milan. But today, more and more job seekers are finding that it is not a critical component of a successful search any longer.
Finally, for a bit of good news: contrary to the doom-and-gloom reports issued at the beginning of 2012, the financial services sector actually added jobs in 2012: 3,800 of them, reports Crain's New York Business.
Over-50 professionals are bumping into some nasty surprises. It's partly because of ageism, partly a marketplace no one can read, and partly sticking with approaches that had succeeded before. What they're shocked to find is that no matter how persistent they have been, they can't find a comparable job in their field, don't receive that hoped-for promotion, or can't attract business for a solo practice. Yet, they just keep doing the same things, only trying harder.
Early on in our careers most of us don't really understand what it takes to move up. We can quickly figure out what it takes to do well at our currentjob, while we don't know what it takes to succeed at our boss's job. Some people languish in the same position / title for years and years and always wonder why they are not moving ahead while their peer who "knows less" is moving up through the ranks.
Not so long ago, if older workers muttered about age bias, many would write them off as probably not doing a good job any more. That was a different time.
Those over-50 often report seeing themselves as much younger. Family and friends, confirms Marie de Hennezel inThe Art of Growing Old, tend to reinforce that illusion.
If you find yourself wondering why the bloody hell your boss keeps delaying your promotions or giving you the worst tasks known to mankind, you've probably rubbed them the wrong way. I've narrowed down five possible reasons why they just don't like you! Let go of your stubborn ways and take a look at these corrective measures to get back on their good side – while you're still employed.
Yesterday, we told you where to live. Today, new Wall Street Intern, let's have a chat. The world you're about to enter is, by and large, a meritocracy. With rare exceptions (nepotism, mostly), bankers, traders, and other financial services employees are judged on results — on how much business they bring in, what their P&L looks like, how many clients request them. Over and over again on Wall Street, you will hear the phrase "we eat what we kill" — partly because saying it makes ex-athletes who spend twenty hours a day in Aeron chairs feel manly, and partly because it's true.

Career-services offices at business schools have a new job these days: catering to executive M.B.A. students.
Traditionally, companies sent promising up-and-comers to business school, paying for their executive M.B.A. degrees and then installing them in managerial positions. But as companies pull back on sponsorship for education, executive M.B.A. candidates are footing a bigger share of the tuition bill
The first day at a new job is fraught with questions. Will it look bad if I can't remember everyone's name? When can I ask for my first assignment? Can I bring lunch from home? While the specific answers vary between workplaces, career coaches and recruiters say that there are a few basic guidelines that apply to most people as they transition into a new role. On Day One, make sure you demonstrate three fundamentals: Preparedness, enthusiasm and interest in your new position.
Three words: "Fools. Rush. In."
But wise jobseekers don't.
According to career coach Roy Cohen, turning around too quickly after a layoff is one of the biggest mistakes that jobseekers make. Cohen is author of the bestselling book, The Wall Street Professional's Survival Guide, and he guides high-level professionals through career transitions, such as layoffs. Cohen recently contributed his thoughts to a piece on the Wall Street Job Report entitled 8 Steps To Take Before You're Laid Off.
http://www.ExecuNet.com – Having tracked trends in the executive job market for 20 years, ExecuNet – a leading business and career membership network for senior-level executives – releases its annual Executive Job Market Intelligence Report which reveals thatexecutive recruiters are more positive than they have been in the past five years.
You may be employed, but you are considering looking for greener pastures. Is that ethical, and how should you handle a job search when you already have a job? The Harvard Business Review has some tips for how to keep your employment search on the down low.
According to the Bureau of Labor Statistics(BLS), Baby Boomers held an average of 11 jobs from the ages of 18-44–and the trend continues with their children, members ofGeneration Flux. The BLS also estimates that Boomers experienced an average of over five periods of unemployment during those years.
We've all heard about the subprime mortgage crisis, the automotive and banking bailouts. We've all known someone (or many someones) who've been out of work. And, most recently, we've all heard that the job market is getting better. So what's all that look like? This infographic by Elefint DesignsandGlassman Wealth Services will walk you through the last eight years of the U.S. job market, sector by sector, eschewing confusing employment rate figures for sheer job loss and gain.
If you're the kind of person who isn't sure if you should bring your parents along on a job interview, you might get a lot out of The Wall Street Journal's "Networking Mistakes We Often Make." For everyone else, however, some practical tips are buried among contradictions and bizarrely obvious advice.
Did you know that people are seven more times likely to check out your LinkedIn profile if you have a photo of yourself on the profile than if you do not? That statistic is one of the reasons that Elizabeth Garone of the Wall Street Journal's "At Work" advice blog recommends that you add your picture to your LinkedIn profile.
What should you do if you lose your job, besides wanting to punch a hole in the wall? Career expert Kerry Hannon, author of the book What's Next? Follow Your Passion and Find Your Dream Job and Forbes.com columnist has 10 more productive ideas,some of which are aimed towards older people who have lost their jobs.
College graduation season is winding down, and despite all the negativity surrounding the financial industry in the last year, lots of those newly minted graduates are still heading to Wall Street. In the next two months, most major Wall Street firms will have their first-year orientation sessions, and a new cohort of analysts will enter the industry. But are they prepared for the real deal?
In other words: Should you apply if you don't fit the job description?
My answer: Yes.
Here's why: Most people doing the interviews don't know what they're looking for in an employee. Looking over a job description, judging by the years of experience required, based on all the tools they say you need, you'd think a potential employer knows who they want to hire. After all, they've created a document that outlines exactly that in great detail.
When was the last time you took a personality test?   For me, it was last week, when I clicked through to "WhichRevenge character are you?" after catching up with my latest TV obsession.  I got Nolan Ross.   So maybe he's a bit of an oddball, but he has excellent taste in lobster sweaters.   Anyway, it was all harmless fun.
Picture this: The job interview is (almost) over.
You've answered all their questions.
You've jumped through all their hoops.
You've taken all their tests, assessments and personality profiles.
You only get one chance at a last impression. When you've given two weeks' notice at your current job, you may think you can lay back and just coast before joining your next employer. Don't. Those last two weeks can be critical to ensuring you leave on good terms with your reputation intact. Psychological studies suggest that the last impression you leave is more important than your entire body of work.
Especially in times of high unemployment and financial distress, many candidates will apply for jobs for which they are, by conventional standards, overqualified. Does being overqualified mean you'll be disqualified if you're lucky enough to face an interviewer? Not if you handle the interview wisely.
Hard work and competence should be rewarded, but that's not always what happens. Sometimes when you do great work at a company you not only get shafted but kicked to the curb. Jeffrey Steele, writing for personal finance blog Five Cent Nickel, offers up a cautionary tale about being too competent:
A colleague within his organization left on a sabbatical, and Ned was tabbed to cover both his own responsibilities and the sales functions of the departing co-worker. The following weeks proved pivotal.
Workers across Europe are on tenterhooks these days, with all the talk of debt crises and such. So it was a dark day indeed for 1,300 workers at Aviva Investors, the asset management arm of the U.K. insurance company, when they opened a company e-mail on Friday to find out they had been fired. Please hand over your passwords and any company property and leave the building, they were told.
The only problem: Just one unfortunate soul was supposed to get the message. Oops.
Should an employer have some kind of claim on your online activities?
The workplace of the future will likely say yes.
Your employer won't be able to log in to your Facebook or Twitter account, but it will subtly and not-so subtly tell you what you should be doing on those
The next time you want to speak your mind at work, it's best to keep your mouth shut. Research by the University of Houston in Texas and the University of Greenwich in London shows that while being yourself around family, friends, and loved ones benefits well-being, being yourself at work has no bearing on life satisfaction.
There are so many variations of bad bosses. The micromanager. The boss who throws you under the bus to try and cover up his own mistakes. The yeller who likes to inspire fear.
Sadly, bad bosses are not rare. So what do you do when you find yourself working for one? Sure, you can quit, but if you don't have a trust fund or wealthy mate, you should view the boss-worker relationship like any other challenge — one that can be managed and overcome. "People make bosses out to be everything," says Wendy Kaufman, the CEO of Balancing Life's Issues, an Ossining, N.Y.-based corporate training firm. "The reality is they are not. When you know that, you can win the psychological game."
It's difficult enough finding a good job to apply to but if you're really struggling to find something that fits, the Wired How-To Wiki has put together a set of tips for applying to a tech job that doesn't exist that can be applied across a variety of different disciplines.
A survey commissioned by the online employment website CareerBuilder has found that 37 percent of hiring managers use social networking sites to research job applicants, with over 65 percent of that group using Facebook as their primary resource.
The data is based on a nationwide survey conducted by Harris Interactive in February and March, according to a press release from the company. Researchers asked more than 2,000 hiring managers and other human resources employees if they use social networking sites to inform hiring decisions and, if so, what kinds of information they looked for and whether or not those findings hurt candidates' chances.
In a challenging job market, college graduates face an uncertain future. That's not to say they have no control over the situation.
Majoring in math- and science-focused subjects is likely to get college graduates higher-paying jobs compared to other majors, according to a recent study by three Yale University Economics professors for the National Bureau of Economic Research. After examining data from the 2009 U.S. Census Bureau's American Community Survey, the report finds that economics, engineering and accounting provide graduates with some of the highest average wages. College graduates with these majors can rake in $30 per hour or more on average, the Wall Street journal notes.
Have you ever felt frustrated after an interview?
Sure you have!
I know you've mentally gone over your interview answers and… you remember what you DID NOT say and you realize you missedan opportunity to REINFORCE your candidacy. Well, this is why you write a strategic thank-you letter.
Of course, it all depends on how badly you've screwed things up. Sometimes, there is no backpedaling, but let's assume for a moment you can recoup or cement your candidacy… what then do you say in your thank-you letter besides thank you?
In a challenging job market, college graduates face an uncertain future. That's not to say they have no control over the situation.
Majoring in math- and science-focused subjects is likely to get college graduates higher-paying jobs compared to other majors, according to a recent study by three Yale University Economics professors for the National Bureau of Economic Research. After examining data from the 2009 U.S. Census Bureau's American Community Survey, the report finds that economics, engineering and accounting provide graduates with some of the highest average wages. College graduates with these majors can rake in $30 per hour or more on average, the Wall Street journal notes.
The word "etiquette" gets a bad rap. For one thing, it sounds stodgy and pretentious. And rules that are socially or morally prescribed seem intrusive to our sense of individuality and freedom.
But the concept of etiquette is still essential, especially now—and particularly in business. New communication platforms, like Facebook and Linked In, have blurred the lines of appropriateness and we're all left wondering how to navigate unchartered social territory.
Here is the City spoke to a number of recruiters–presumably Wall Street recuiters–and none of them had good things to say about this hiring season.
Scarier still, many of them don't think things are going to get better.
Read on for their insights:
1. 'There's not much in the way of job vacancies out there at present, and what there is firms seem to be doing direct. It's pretty soul-destroying'.
What if you lost out on a job because your criminal background check said you committed crimes that you had nothing to do with? Turns out, this happens more than you think.
Ever since the September 11, 2001 terrorist attacks, employers have been tightening up their background checks on potential and current staffers – now as many as 93% of all employers do some sort of check on their employees, usually hiring background check companies to do the work. But the National Consumer Law Center has discovered that the process is more like the "Wild West of employment screening," with unlicensed companies, inaccurate information, and repeated violations of the Fair Credit Reporting Act. It details the problems in a new report called "Broken Records."
Are jobseekers sending out too many resumes? That's what an HR professional recently claimed in a comment on the Wall Street Job Report.sildalis cost
sildalis online bestellen
sildalis order
HRMASTER wrote, in response to an article about how some companies use computer scanning software to screen out resumes, that companies are justified in doing so. How else can a company handle the virtually overwhelming number of applicants for every job opening, many of whom are unqualified for?
Are you ready for your next interview?
Every working professional must have a go-to interview outfit stashed in his or her closet. It's like a first aid kit. You never know when–or how quickly–you'll need it.
The good news is, you can get a really fabulous interview outfit on a budget. For under $200 you can create a clean, polished look that will be sure to impress the hiring managers.
I continue to put my question to readers: how can we best resolve the glut of job applications–in the best interests of both applicants and employers?
One reader wrote in to comment, with an interesting take on the situation. Here's what Anthem had to say:
Full agreement with the use of technology to scan applications. It's a must. However, HR departments should not stop at the scan with their use of technology. Better communication with potential applicants so that people can self screen. Better communication regarding status of the company's search (e.g. app deadlines, # apps rec'd, stage of the process (post application deadline), etc). More cred regarding legitimacy of vacancies (many use third party addresses rather than their own company's address).
Looking for a job that's made just for you? Learn how to network your way into a job you love in our free one-hour video with the Classy Career Girl and Brazen's networking experts.
With the economy starting to turn a corner, and hiring in some industries and regions picking up, you might be contemplating making the jump to a new job. But any career move comes with risks you need to be aware of before you make a change.
The first hurdle in any job hunt is building your resume. Ultimately, your first draft is a template for something that you are going to tailor based on each opportunity (if you're serious about the job).
Pulling it together is a painful process of learning how to see yourself from the outside. Today, we offer a few guidelines for keeping your resume focused.
A man we'll call Robert has a profile on the employment website Monster.com, and earlier today he received a message from a recruiter about a job in "beautiful Northwest Arkansas."
Robert's Monster.com profile clearly states that he is only interested in jobs in the Columbus, Ohio, area.
How To Survive the Mid-Job Search Crisis: Part I
"I'm unemployable," a good friend, Jacob, told me last night.
"Why do you say that? It's not true," I said.
"Because I've applied everywhere and no one wants to hire me," he said.
"That's not true! That's not even logical!" I said.
But Jacob was in the throes of a mid-job search crisis. And nothing I could say would snap him out of it.
So you've admitted it. You're in the middle of afull-fledged mid-job search crisis.
Now that you know, how do you move through it and move on?
1. Avoid emotional investment in the positions you are applying for.
Emotional over-investment is the number one cause of a mid-job search crisis. Try to catch it by the warning signs. Are you fantasizing about the details of life at the prospective company? Planning where you'll spend your three weeks of vacation or how you will lay out your office?
Ever wonder how much money you'd have to make to feel content? Or think you'd be happier if you could just make a few thousand dollars more each year?
The Wall Street Journal reports on a study that shows you can put a dollar figure on happiness.
The bull's eye? $75,000 a year. That's for everyday happiness though, not overall, year-over-year satisfaction (which continues to increase with your income, according to the study).
"Find a job that needs to be done, and become the person that does that job." –Mrs. Jimmy Barrett
Don Draper is the man women want and the man men seek to emulate. He rules the offices of his Madison Avenue ad agency with a golden fist: strict authority that brings in the $$$.
When I first began applying for jobs, my dad told me that a hiring manager would likely spend only one to three minutes scanning my resume.
When I compared it to the hours upon hours I put into creating my resume, properly formatting it, designing it, and then scouring it time and time again for errors and typos, that seemed like an awfully unfair exchange.
Two months ago, Tomas Canela was standing on line at a crowded veterans job fair in lower Manhattan, trying to stay upbeat after months of being out of work.
Today, Canela will be starting his dream job — a coveted eight-week paid internship at Goldman Sachs.
The Daily News helped make it happen: a Goldman Sachs recruiter reached out to Canela after reading his story.
1. This may be stating the obvious, but it's crucial for success. When interviewing at a formal company (banking, law, corporate, etc), despite what you know about their dress code, go in a suit. Choose a classic gray, blue or black.
2. Pick a shirt that both compliments your skin tone and coordinates well with the suit. (Hint: Blue shirts usually do both of these things easily.)
Just when we were all getting pretty fed up with HR ignoring the thousands of responses they get to online job postings, one hiring manager took the higher ground and actually responded to every single one of the "900+" applications he received. After gloating that some of the applications only got a "few seconds" of his precious time, the hiring manager concluded, " If your application email sucks, you are going to be left looking for work for a long time because you will get flushed out with the first filter every time you apply for a job
"I feel so foolish when I think about my unemployment," one of my friends said recently. "Why didn't I use my time more wisely?"
"There's no way you could have known then what you know now, three months into your job search," I responded.
This friend–let's call him Jacob–then shared with me his biggest regrets about how he handled the first three months of his job search. Here they are:
LinkedIn overwhelmingly trumps Facebook and Twitter as the social network recruiters use to search for job candidates, with 48 percent using LinkedIn alone, according to a recent study by Bullhorn, Inc.
Facebook is the least-used network by recruiters, although more candidates are looking to use it as a professional tool.
On a recent Saturday night in Cancun, Mexico, Kyle Carnes partied with his friends on spring break, listened to a live band and watched fire twirlers spin flaming sticks.
He couldn't quite relax, though. Every few minutes he checked his iPhone. Mr. Carnes was waiting to find out whether he had gotten a final interview for a summer internship program at a major European bank.
Our economic malaise has spurred a wave of research about the impact of unemployment on individuals and the broader economy. The findings are disheartening. The consequences are both devastating and enduring.
People who lose jobs, even if they eventually find new ones, suffer lasting damage to their earnings potential, their health and the prospects of their children. And the longer it takes to find a new job, the deeper the damage appears to be.
Your boss has enough to deal with each day. Don't make yourself one his or her problems, too.
There are certain things your boss just doesn't want to hear you say. Some of them are obvious. But some may only be obvious if you have been in a managerial position yourself and understand the associated demands.
The good news? As long as you read the list below, you can easily avoid being on your boss's list for the wrong reason.
A firestorm erupted across the country when it was reported that Sears along with several law enforcement organizations were beginning to ask potential employees for their Facebook password.
The article Job Seekers' Facebook Passwords Asked For During U.S. Interviews first appeared in the Huffington Post on March 20, 2012.   The news has since spread across the globe.  Facebook responded with their own announcement about their privacy policies and now Congress is involved.  Must be an election year.
In order to protect yourself from the next round of layoffs, you need to convince your employers that you're valuable and that your existence alone benefits the company.
"Today's business environment doesn't allow for satisfaction with the status quo. It requires constant growth and change," writes Mark Samuel in his book Making Yourself Indispensable: The Power of Personal Accountability.
Shares of staffing and recruiting companies are beginning to outperform as demand for U.S. labor rebounds.
The newly-created Bloomberg U.S. Employment Services Index (BNUSSTAF) — comprising 17 companies including Robert Half International Inc. (RHI), Insperity Inc. and Kelly Services Inc. (KELYA) — has risen 48 percent since Sept. 22, 2011, compared with a 31 percent gain for theRussell 2000 Index of small-company stocks. This follows almost nine months of underperformance, when stocks of these businesses lagged behind the Russell 2000 by 28 percent.
Bloomberg reported that investment banking fees have dropped again this quarter.
Revenues from mergers, underwritings, sales and trading also fell.
The poor results were echoed in Europe, Middle East and Africa.
Discriminating against your employees can cost you.
Workplace discrimination against employees based on race, gender or sexual orientation costs businesses an estimated $64 billion annually, a recent report from the Center For American Progress finds. The businesses incur costs in a variety of ways, including through the turnover of about 2 million employees who leave their jobs due to discrimination.
Litigation related to workplace discrimination also costs employers a signifcant sum. Just this week, FedEx paid $3 million to settle claims that it discriminated against job applicants based on race and gender in 15 states.
If you want to become a state trooper in Virginia, you should probably delete any indelicate information you have on Facebook. During the job interview process, the Virginia State Police requires all applicants to sign into Facebook, Twitter, and any social-networking site to which they regularly post information in front of an administrator.
"You sign a waiver, then there's a laptop and you go to these sites and your interviewer reviews your information," says Corinne Geller, spokeswoman for the Virginia State Police. "It's a virtual character check as much as the rest of the process is a physical background check." Geller says the practice has been around for only three months and is just one of many ways the state makes sure its law enforcement officials are ethically sound. (Potential troopers also have to submit to a polygraph test).
Last month, Mark Driver left behind $774 million in assets under management at Horseman Capital Management, where he was a founding partner. It wasn't a competing firm that managed to drag him away from his desk, but a desire to pursue his passion–and an astute market assessment. According toBloomberg, Driver began planting his vineyard Sunday on 600 acres in Rathfinny on the coast of England.
"I've always loved wine but this is a commercial operation, not a vanity project," Driver said. He projects the business to become profitable in 2017 on a cash-flow basis and hopes that by 2020 he can begin repaying some of the investment in the vineyard. He's observed that global warming will have a positive effect on the potential for English wines.
Attention, undergrads! Do you want to groom your resume and land a job on Wall Street? Pick up your lacrosse stick.
Bloomberg Businessweek reports that lacrosse is a breeding ground for bankers, funneling them from high school to college to junior positions at big banks. But why?
Facebook is warning employers not to demand the passwords of job applicants, saying that it's an invasion of privacy that opens companies to legal liabilities.
The social networking company is also threatening legal action.
An Associated Press story this week documented cases of job applicants who are being asked, at the interview table, to reveal their Facebook passwords so their prospective employers can check their backgrounds.
In case you thought that the stories about employers refusing to even consider hiring the long-term unemployed were overblown, think again. It's happening more than you think. Look at what happened to Michelle Chesney-Offutt, a 54-year old information technology expert from Illinois. She was told by a corporate recruiter that she could not be considered for an IT job, because the employer would not hire anybody who had been unemployed for more than sixth months.
Remember the resume black hole I wrote about a few months ago?
It's one of the main reasons that the online job search has proved so frustrating for millions of unemployed people. When they send off their resumes for positions posted online, those resumes are often not read by human eyes.
Instead, they fall into the claws of a robot. Also known as the "resume black hole," this system prevents many resumes submitted online from ever seeing the light of day in a hiring manager's office. Large companies employ these automated resume screening systems to cut the labor costs of manually reviewing the thousands (and many more depending on the size of the company) of resumes submitted for each position.
If you've ever watched Burn Notice on the USA Network, you'll know that the show's protagonist–burned spy Michael Weston–never takes no for an answer. Whenever his character encounters any difficulties in enacting his master plan (and he always does), actor Jeffrey Donovan calmly and coolly describes the next step in his trademark witty voiceover.
Do you ever wish that his voiceover would pop on in the midst of a difficult situation in your life? For example, when you are sitting in an interview and the interviewer asks you a question that catches you off guard.  Or when you want to go up to a leader in your field at an industry event–but you don't know the best way to approach him. Or after you've sent out resume after resume but have gotten no response.
This is unbelievable.
In a complete violation of rights, employers have recently been asking candidates during interviews to provide their login information for social media accounts like Facebook and Twitter.
This is akin to asking to snoop around a candidate's bedroom while they wait behind a closed door.
Here it is, folks: the final answer to the debate you've heard raging around you about thank-you notes.
It's not a question of to send or not to send. You must, must, send a thank-you note after an interview. It's the polite and professional way to follow-up with your interviewer and craftily re-emphasize both your qualifications and your interest in the position.
With St. Patrick's Day just behind us, many job seekers are hoping the luck of the Irish will have rubbed off on their careers. However, career professionals say unemployed workers can stop searching for four-leaf clovers and planting money trees and create their own luck. After all, luck is the intersection of preparation and preparation.
The British term for perfectly fit and custom-made is "bespoke," and in many ways you could say today's, demanding financial services job market is looking for those "bespoke" candidates, who not only represent the best talent, but who are also the best fit.
Many companies are upgrading a number of roles, such as that of the CFO and other senior finance positions, and they need exceptional leaders to help navigate the firm into the future. They know the importance of hiring "smart" and what can happen when the fit isn't right. A market full of quality candidates makes the job of finding the right financial executive even more complicated.
Before you walk into a job interview, you want to give yourself every opportunity to show your best self. Even if your interview is later today, there's still time to improve your chances. Here are six things to do in the hours and minutes before your meeting:
Eat brain food: Put down the glazed doughnut — it'll just leave you susceptible to an energy crash during your big moment. Instead, fill up on meals and snacks that will sustain you and won't leave your stomach growling mid-question. "Eat meals that are low on the glycemic index and combine carbohydrates, fats and proteins," says Tony Morrison, vice president of Cachinko, a social networking and professional community. "Proven brain food includes fish, blueberries, spinach, nuts and legumes."
The last time I got paid was Feb. 7. The earliest I can expect to get paid again is March 15. Why? Because I ended one job and I'm starting another, with a little time off in between.
I'm not saying this because I feel sorry for myself. For reasons I'll detail below, I'm doing fine. I'm bringing it up to remind other freelancers (and fully employed folks) to get creative about meeting your needs.
Although there are no "correct" answers, wacky interview questions will make you think on your feet.
Google's famous for its mind-numbing teasers, which included "How many golfballs can fit in the school bus?" and we gave you the 25 weirdest job interview questions at the end of last year.
Three months into 2012, interviewees are already posting on Glassdoor some of the strangest, off-the-wall, quizzical look-induced questions they've been asked by interviewers.
Goldman Sachs former executive Greg Smith's op-ed piece in the NYT on Wednesday caused more than a stir, but he's not the only person to publicly make a fuss when resigning.
He's not even the first banking executive to quit using the NYT's op-ed page.
Whatever encourages their behaviors, these people have decided to quit their jobs with some controversial style. We've compiled 13 epic quitting examples.
It's all about your personality, Business Insider reports.
Why?
"Hedge funds are in general … firms with 90 people or less, so it's almost like a family as opposed to [for example], thousands and thousands of employees at BofA Merrill Lynch," Bob Olman, managing director at executive search firm Alpha Search Advisory Partners, told BI. "When you're working with 30 to 90 people, and that's the entire company … the chemistry becomes so much more important."
If you have been involved in any project for a certain length of time, if it has consumed your attention and occupied your mind intensively, the biggest favor that you can do for yourself is to take a step back.
Why? You need to gain perspective.
In a day and age when most job seekers are out of work for longer than three months, and often for periods of up to a year or more, I believe that losing perspective on the search is the number one obstacle that all job seekers face.
Some 2,000 miles away from the hustle and bustle of Wall Street, Goldman Sachs Group Inc. has found an unlikely second home: Mormon country.
Low taxes, tax breaks and a cheap but well-educated workforce persuaded Goldman to go on a hiring binge in Salt Lake City. The bank now employs 1,300 people here — putting Utah's capital city on a path to become Goldman's fourth-largest global operation, behind only New York, New Jersey and London.
One of our contributing writers e-mailed me last week to see if he could share his story about transitioning from a career in finance to a career in writing.
As so many readers recently have commiserated about struggling to find work after being laid off later in life, I thought this was a great idea.
Back in the day, my not so illustrious career in the finance sector kicked off with a now defunct investment bank high atop long fallen Tower Two of the World Trade Center. I served as a liaison between the legal department, the mortgage finance desk and the repo traders.
When is a falling unemployment rate not a good sign?
Though the government has been applauding an unemployment rate that has held steady or fallen in the past few months, a Barclays Capital research report prepared by economists reveals a troubling new trend regarding the job market and the unemployed.
You finally got the interview. But how do you prepare for potential questions that actually intended to slip you up?
It might not seem fair, but businesses frequently resort to these sorts of questions. Often, the interviewer is hoping that you will "slip up" and reveal a troubling detail about yourself or your past. If the interviewer can eliminate you based on just one question, it saves him or her a lot of time.
Philadelphia-based brokerage Janney Montgomery Scott has landed a longtime former Merrill Lynch adviser who managed $250 million in client assets at the firm, in a move that bolsters Janney's presence in the region. AdviserPeter Sargent joined Janney last week in Yardley, Pennsylvania, becoming the biggest single adviser hire based on client assets to join the firm this year, Janney said on Friday. [Reuters]
In his comments last week protesting the media's often critical treatment of pay structure at banks like his JP Morgan Chase, Jamie Dimon pointed the finger back at the media.
Longterm unemployment has reached crisis levels in the United States. Since December 2009, the unemployment rate of the long-term unemployed—people who have been looking for work over six months—has remained above 40%. That's nearly 1 in 2, compared to a current rate of 8.3% in the general American population.
Think your commute is tough? Wait until you hear about these extreme commuters. "Super commuters," asBloomberg Businessweek calls them, travel long distances to get to their jobs. How far? Well, some use planes, trains and automobiles to arrive at their workplace.
The unemployment rate remains stubbornly high. Certain sectors such as the financial services industry continue to see a steady stream of pink slips. And by now, four years after the crisis, everyone should know not to take their job security for granted. No job, it turns out, is secure any more.
A report from the Fed released yesterday concluded that Bank of America, Wells Fargo, and JP Morgan Chase need to revamp their compliance programs and communications with customers. "Examiners found unsafe and unsound processes and practices in residential mortgage loan servicing and foreclosure processing at a number of supervised institutions," according to the report.
As many banks close, sell, or restrict their investment banks, Cantor Fitzgerald is expanding. From Here is the City: Shawn P. Matthews, Chief Executive Officer of Cantor Fitzgerald & Co., said, 'We are going to refocus and amplify our team.

It could happen to you. Maybe it already has. For ten, twenty, or thirty years, you diligently furthered your education, worked long hours, grew business at your firm, were a dedicated and loyal employee, and developed your own skill set, responsibilities and leadership.
Then, one day, you are packing your things into a box and going home. For good. And one year, two years later–you are still sitting on the couch, looking for another position.
The Financial Times reports that a new boutique advisory group of senior Morgan Stanley managing directors hopes to take advantage of a weak hiring market on Wall Street and poach talent from big banks. The new group will be called Dean Bradley Osborne or DBO Partners.

Do you want to get hired by a hedge fund in 2012? The job market is tight, but there's still some hope. Business Insider reports on the positions that hedge funds need to fill this year–and the added obstacle you face in getting selected for one of them.
The insights come from Bob Olman, managing director at executive search firm Alpha Search Advisory Partners.
As a follow-up on one of our most popular articles of all time, 50 Incredibly Annoying Interview Questions, we offer you the ten most difficult Wall Street interview questions we've heard of. If you've had more difficult–please let us know in the comments section below.
Perhaps Brooklyn Law School taught their students too well.
Usually, when a student graduates from college or graduate school they seek out a job. In good markets the job search can be easy with multiple offers to consider.  In tough market such as this; it is not very easy.
Politicians and media often discuss the stubbornly high rate of unemployment.  The unemployment rate remains statistically high and vacillated in the 8 to over 9% range since the financial crisis.
The statistic doesn't include people who are underemployed or just gave up looking for a job.

Over the last ten plus years my team and I have placed over one thousand professionals on Wall Street.
This entailed tens of thousands of employee interviews.
We thought it would be helpful to offer tips garnered through our experience to assist you in your job search.
Out of the ashes of the financial crisis of 2008, investment banks, brokers and other financial services firms ignited their hiring.
Wall Street historically tends to overreact in dramatic fashion when it comes to hiring and firing.  Since employee compensation comprises the largest expense at firms, it is usually the first to be cut.
Our guide to annoying, irritating, alienating and disgusting your interviewer will absolutely guarantee that you don't get a callback for a second interview, let alone the position. Follow these ten simple steps to ensure that no matter what your qualifications, prior experience, or relevant skills may be, your utter lack of consideration, etiquette, common sense, and general courtesy, will have your interviewer counting down the minutes until the meeting is over and throwing your resume in the trash immediately afterward.
Barclays Wealth has tapped eight financial advisors to join its Los Angeles and Chicago forces in its latest move to bolster its Americas expansion strategy.
Here is some positive news for mature Americans who fear that they will never get hired or hate being locked into their current career: USA Today reports that employers value workers over 50 as more committed and reliable than their younger competitors.
Despite all the bonus-capping, salary-cutting, hiring-freezing, layoffs, deferred stock, and clawbacks, there is some bright news on the Street this year. Some sectors that hired last year will continue to do so into 2012, and many firms that are not in the spotlight are planning to grow their teams this year.
You've probably seen snippets online of the cover letter to end all cover letters, or perhaps it was forwarded to you, as it was to employees at Goldman Sachs, Morgan Stanley, Nomura, Citi, Deutsche Bank, PricewaterhouseCoopers, KPMG, Wells Fargo, Keefe, Bruyette & Woods, Perella Weinberg Partners, and Barclays Capital. The letter, from an NYU student applying for a summer analyst position at JP Morgan, was circulated last Thursday and laughed at widely. (Most of the comments in the e-mail chain contained at least one "lol.")
It may not be as easy as making a sandwich or booking a vacation, but getting hired—at your ideal position—is a doable task. These tips from executive recruiter Jack Kelly are informed by his behind-the-scenes experience with job seekers and hiring managers. Settle in and get ready to do some honest soul-searching to help you put your skills and experience in perspective and consider your next move wisely.
How can you make your job application stand out? Just use common sense. Basic courtesy and a little forethought are the keys in getting an interview at your ideal company. Think a little bit about the human being on the receiving end of your application, and try to make his or her life easier, not harder. Remember, recruiters and hiring managers are people too.
You know that you only have one chance to make a first impression. And you know the basics about how to present yourself: washed and styled hair, a nice watch, a well-fitting suit or professional dress, not too much perfume. But what if there were a language of color that you can master to control the first impression you give?
Today's technologically sophisticated job applications often leave applicants wondering where their information ends up. As an unopened e-mail, buried at the bottom of a hiring manager's overflowing inbox? As "new submission" entry #578 in an internal online database? Or perhaps as a bulletpoint on a low-level employee or intern's to-do list: "Print and screen job applications." The answer to this question, it turns out, is even more disturbing.
Like the summary section on your resume, your summary on LinkedIn is your opportunity to make a great first impression–one that will, ideally, lead to a real first impression. This space is your chance to send a message to viewers of your profile about who you are and what you can do for them–a message that MUST be delivered succinctly and efficiently in order to be effective. Unfortunately, far too many professionals inadvertently squander this opportunity. What are the worst mistakes you can make in your summary?
How you choose to dress each morning reflects how you feel about your job – that you take your position seriously, that you are ready to work and that you pay attention to detail and know what you expect to encounter that day. You wouldn't go to a construction site in your favorite four-inch stilettos, right?
Think about some of the best opening conversations you've ever had – the ones where you walk away thinking, "Wow, that went great! What a guy!" Now think of the worst initial conversations you've had – the ones that seem to last forever without going anywhere, making you want to scream, "This guy SUCKS, get me out!"
A perfect cover letter is like the far-off lake that a parched desert wanderer spies on the horizon. The harder you try to reach it, the further away it seems. Does it really exist–or is it just a beautiful mirage?
Despite a weak second half and continued market volatility last year, JPMorgan added 20,300 employees and intends to keep hiring in certain areas in 2012.
The bank increased total headcount to 260,157, an 8% increase over the year-earlier period, the bank said in its latest earnings report.