As 2012 draws to a close, we thought it would be a good idea to take a look back at all of the massive scandals that made us cringe, grimace, cry, and occasionally chuckle this year.
Without a doubt, it was a banner year for Wall Street scandals, at firms large and small. With everything from Ponzi schemes to anti money laundering violations to rampant insider trading to the crazy Libor scandal, 2012 had it all.
There are some days that everything just goes wrong. You hope that day isn't the day of your IPO. No such luck for Bats.  The flapping wings the high-frequency trading exchange heard were not the rising winds of commerce but the sound of a bunch of blind creatures crashing into each other. On March 23, 2012, BATS attempted to go public on its own new exchange, but its own stock crashed and the IPO had to be halted in the middle of the day.
So many problems; where to begin? Due to pricing errors and selective disclosures by Morgan Stanley analysts, Facebook's stock tanked on the day of its IPO, and hasn't recovered since.
Fear the all-powerful super-human algos that run our markets. On August 1, high frequency trading firm Knight Capital lost four times their annual profit in minutes due to a technical glitch with a trading algorithm.
Greg Smith's New York Times Letter 
In March, former Goldman MD Greg Smith decided he'd had it with his firm. But rather than hand in his resignation letter and depart quietly, he published it for all the world to see on the New York Times website. In the letter he excoriated the firm's culture and deteriorating values, but it seems that Goldman had the last laugh, as they and other critics panned Smith's book, Why I Left Goldman Sachs, which was released in October 2012.
Yikes. After declaring concerns about an out-sized position in JPMorgan's London CIO a "tempest in a teapot," Jamie Dimon had to eat his words when that position back-fired on the bank, costing in $6 billion in losses.
The New York Department of Financial Services blasted onto the regulator scene this summer with vicious accusations of anti money laundering violations at Standard Chartered, which the bank declared were just "small clerical errors." In the end, charges were settled for about $350 million.
AML, round 2: HSBC held hands with Mexican druglords for long enough, American regulators decided. The bank received a $1.9 billion fine– pretty major, yes, but why no criminal prosecutions when HSBC execs were knowingly aiding violent criminals?
Poor Rajat. Such a well-respected man, who happened to leak insider information to convicted insider trader Raj Rajaratnam. Gupta's lawyer argued that he had already suffered enough due to all the negative publicity he incurred as a result of the accusations. Judge Jed Rakoff seemed to take pity on him, and only sentenced him to two years, which are pending an appeal of the conviction.
It was a story out of an evil Wall Street Hollywood movie. Successful financier returns to his home state from the big city of Chicago, creates jobs for locals, enhances the regional economy, donates to his alma mater, even opens sophisticated restaurants to improve quality of life for residents. Except… his enterprise is running on empty. In order to finance all of his various endeavors (and, bizarrely enough, as a means of "getting back at" regulators who he felt targeted him unfairly), Russell Wasendorf Sr. effectively stole $200 million of customer funds from his futures brokerage. All was revealed in a suicide note left prior to a failed suicide attempt.
The fabulous, famous, flamboyant Phil Falcone gambled everything on his wireless venture, LightSquared, including a sizable chunk of change from his own Harbinger Capital Partners. Unfortunately, this year, LightSquared finally declared bankruptcy after all kinds of legal difficulties, and Falcone, brash wife Lisa Marie, and friendly pet pig have stayed out of the spotlight ever since.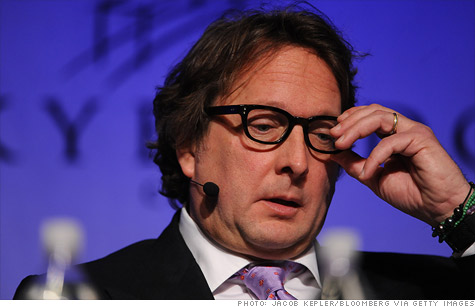 Wall Street's shocker of the year? Former Citigroup CEO Vikram Pandit "resigned," which amounted to a brutal firing, financial journalists quickly deduced. After a number of costly missteps, Chairman of the Board Michael O'Neill decided that Pandit simply couldn't handle the job and quickly and efficiently turned the entire board of directors against him. When Pandit returned confidently from a trip overseas, he walked into O'Neill's office and was shown two press releases, one announcing his resignation, the other announcing his involuntary termination.
Mitt Romney's Loss
Wall Street invested big time in Mitt Romney. Unfortunately, their big bet didn't pay off.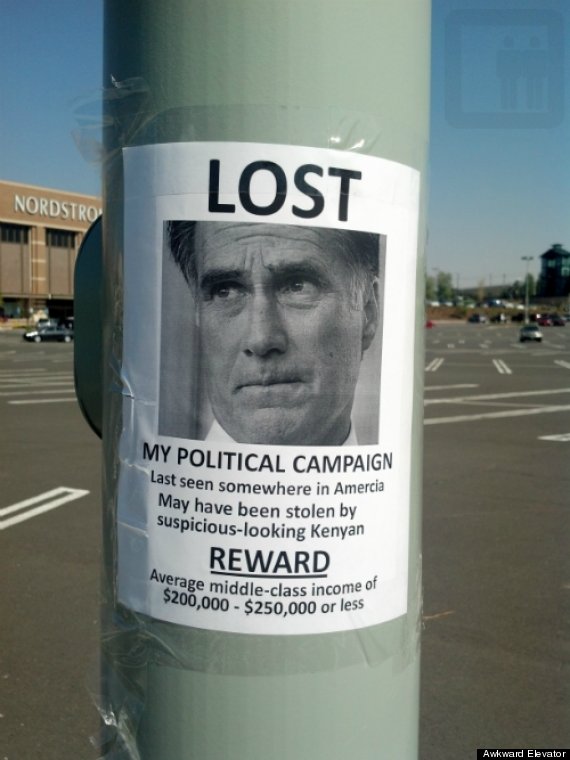 NYSE Closes For Hurricane Sandy
Tough times came on the tri-state area in late October when we were hit with Hurricane Sandy, and the New York Stock Exchange was closed for two consecutive days for weather for the first time since 1918. Critics questioned why the NYSE wasn't ready to operate at a satellite location given the technological resources at their fingertips.
Kweku Adoboli Convicted of Rogue Trading
The UBS Rogue Trader, Kweku Adoboli, was convicted and awaits sentencing. However, the bigger embarassment for UBS was Adoboli's defense, which accused the trader's superiors of encouraging his unsafe risks and of creating an overly risk-tolerant culture at the firm.
UBS has agreed to pay a $1.5 billion fine, the second-largest ever levied on a major bank. The CFTC and U.S. DOJ have $1.2 billion coming to them, while the UK's FSA gets a by comparison paltry seeming 160 million pounds, and Switzerland's Finma gets 59 million Swiss francs.
For the first time in recent memory, criminal charges are actually being filed against some of the players in the scandal. In the US, former UBS traders Tom Hayes and Roger Darin have been charged with conspiracy, while in the UK, Terry Farr, James Gilmour, who worked at interdealer broker RP Martin, have been arrested.
Barclays's Massive Libor Problems
When the Libor scandal first broke over the summer, Barclays was exposed as the perpetrator. A $450 million fine and
Allen Stanford
His massive Ponzi scheme now just a distant memory, R. Allen Stanford is doing serious time in the slammer for his fraudulent ways.
Want a daily digest of articles like this one, plus the latest compliance jobs at top-tier organizations? Join 65,000 other compliance, risk governance, and regulatory professionals and subscribe to our free afternoon newsletter. Where do you find news, style, and career all in one place? The Executive Gateway, our new lifestyle magazine.
Beth Connolly is Editor-in-Chief of the Wall Street Job Report and the Compliance Exchange. She blogs creatively at When Nutmeg Met Basil. Connect with her on LinkedIn , Twitter, and About.Me.
Beth Connolly is Head Editor, Writer, and Marketing Coordinator at the Compliance Exchange and the Wall Street Job Report. She tweets @Bethconnolly and shares her love of the good writing life at her blog, When Nutmeg Met Basil. A graduate of Middlebury College in Vermont, she works in Manhattan and calls Astoria home.