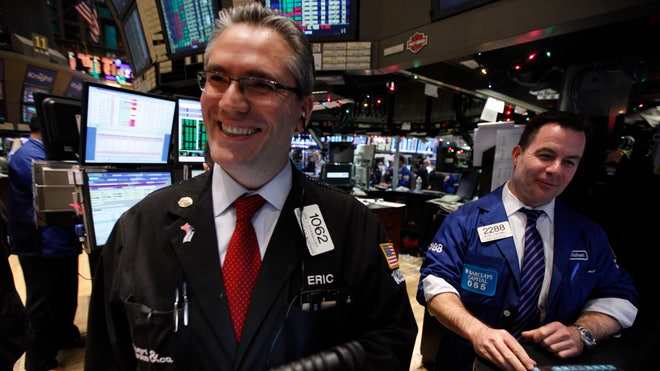 Wall Street rocketed to the upside on Wednesday in the best session for the broad S&P 500 since December as traders grew more hopeful that central bankers will take decisive action to buoy the world's sputtering economy.
Today's Markets
The Dow Jones Industrial Average soared 287 points, or 2.4%, to 12415, the S&P 500 jumped 29.6 points, or 2.3%, to 1315 and Nasdaq Composite climbed 66.6 points, or 2.4%, to 2845.
Read Full Article At FoxBusiness.