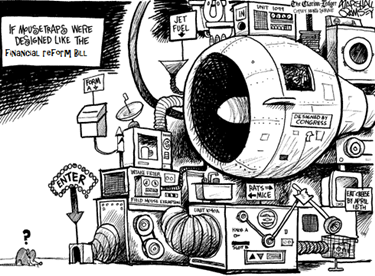 A U.S. regulation that limits how much of its own capital a bank can put at risk is causing headaches for Morgan Stanley as it prepares to raise a new multi-billion-dollar global infrastructure fund, people familiar with the situation said.
The regulation, called the Volcker rule, puts a cap on the amount of capital that Morgan Stanley can pledge to the new fund. That means senior executives at Morgan Stanley Infrastructure Partners will have to make do with a smaller share of the fund's profits, the sources said.
While the majority of the executives have so far accepted the new reality and Morgan Stanley is in talks to increase the fund managers' share of profits, a few have left the bank, the sources said, declining to be identified because they were not authorized to speak publicly on the matter.
Over the past year, at least four key executives who oversaw infrastructure fund investments in the Americas, Europe and Asia have left or are in the process of leaving the Wall Street firm, the sources said.
Read the full story at Reuters.