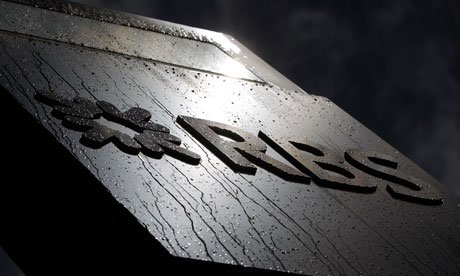 Most ambitious financial regulators know there is one rule to establishing their names: reel in a really, really big fish on Wall Street, and make them pay, either through convictions, penalties, or sheer humiliation.
The Royal Bank of Scotland is not this fish. Not only is RBS almost entirely unknown to the American populace, but its alleged crime – fixing inter-bank interest rates years ago – has failed to garner any outrage or surprise from consumers, no matter how appalling the offense.
Yet RBS – and the London inter-bank lending rate (Libor) – is the hinge on which US regulators have recently staked both their reputation and enormous governmental prosecutorial resources. The Wall Street Journal is reporting that regulators are pressuring RBS to accept criminal charges in its fixing of Libor, the same way UBS did.
Read the full article:  Guardian.