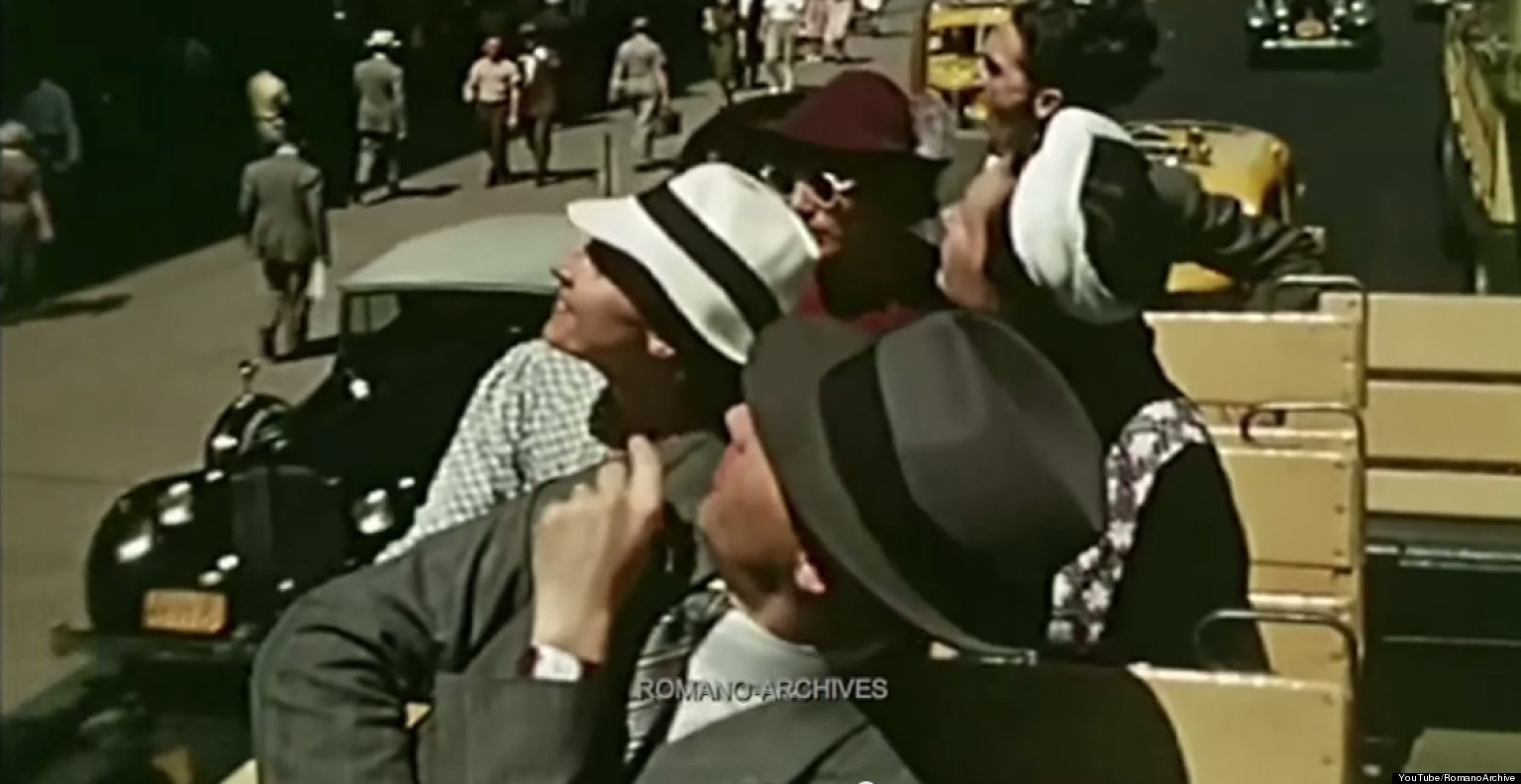 Remember when you could sip on a glass of coconut champagne at an open-air sidewalk bar in New York City — and it only cost 5 cents?
Neither do we, but we bet it was epic.
Thanks to a rare color filmreportedly shot in New York in the summer of 1939, you can get a glimpse of life in the Big Apple during the end of the Great Depression.
The recently released footage, which was shot on 16mm Kodachrome film according to Italian archivist Vincent Romano, shows men hanging their arms out the open windows of elevated trains, street vendors hawking potatoes in wooden crates for 2 cents per pound and women relaxing in lounge chairs on the deck of Rockefeller Center.
In an email to The Huffington Post, Romano said the footage is part of a longer film shot by Jean Vivier, a French tourist who sailed from Marseille to New York on the SS Normandie. You can watch color footage filmed by Vivier on board the transatlantic ship here and here.
Source: HuffingtonPost