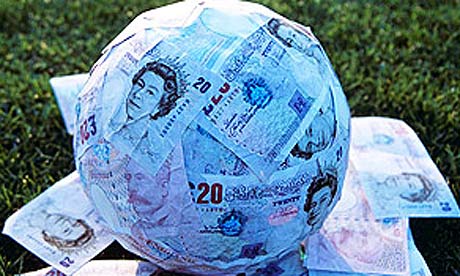 As a more complete picture emerges of the sensational corruption allegedly carried out by FIFA's aristocracy, experts say it would have been difficult to move millions in bribes if it weren't for financial institutions turning a blind eye — yet again — to transactions that should have raised suspicion.
"The FIFA scandal is not an aberration of how the international financial system works, it's actually a clear illustration," Eric Lecompte, executive director of Jubilee USA, a network of financial justice organizations, told VICE News. "Part of what is clear is that banks are not fully following or complying with existing money laundering laws. They are either avoiding or ignoring red flags."
Last week, American authorities indicted 14 people, including nine FIFA officials on charges that included wire fraud, racketeering, money laundering, and conspiracy. The Justice Department alleges that more than $150 million in bribes and kickbacks changed hands.
Source: VICENews