Elon Musk's Revenge On Whistleblower: Anonymous Tip Claimed Fired Employee Was Plotting Tesla Gigafactory Mass Shooting
Martin Tripp's attempt to leak confidential and allegedly false information to Business Insider led to a series of unfortunate events that Elon Musk apparently vengefully coordinated.
Tripp tried to leak that Tesla was wasting a ton of materials and using punctured batteries during Tesla's so-called 'production hell' period. In response, Tesla installed devices in the factory to monitor the private communications of employees to seek out whistleblowers.
A former manager Sean Gouthro confirmed that Tesla installed these devices and even said that employees were doing meth and cocaine in the bathrooms, as well as having sex in unfinished parts of factory.
But when Tripp was fired, his home address and other personal information was posted online, which made him quickly fear that his safety was in jeopardy. Tripp even had a quick back-and-forth with Musk shortly after his information was posted. They said:
"You have what's coming to you for the lies you have told to the public and investors," Tripp said.
"Threatening me only makes it worse for you. You're a horrible human being," Musk responded.
Then, Tesla security told police they received an anonymous tip that Tripp was planning a mass shooting at the Gigafactory. Police found Tripp unarmed and sobbing in disbelief of what he had been accused of because he had no intention to kill anyone—he just simply assumed Musk was delivering his revenge.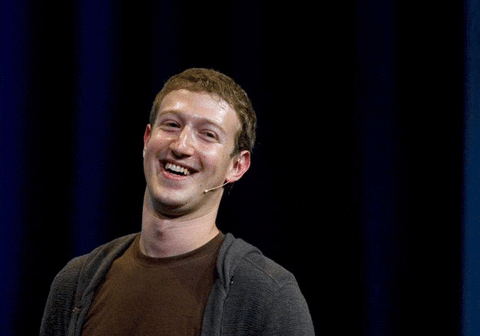 Facebook Mysteriously Goes Down Amid Multiple Investigations
Back in the early days of Facebook, according to Business Insider, Mark Zuckerberg engaged in the following text exchange:
Zuck: Yeah so if you ever need info about anyone at Harvard.
Zuck: Just ask.
Zuck: I have over 4,000 emails, pictures, addresses, SNS.
[Redacted Friend's Name]: What? How'd you manage that one?
Zuck: People just submitted it.
Zuck: I don't know why.
Zuck: They "trust me."
Zuck: Dumb fucks.
Since then, Zuckerberg robotically claims that he deeply and sincerely cares about his users' privacy. The empathetic shtick is wearing thin, as there is not anyone over the age of 10 that believes he isn't selling all of our personal data to the highest bidders.
It was reported that federal prosecutors are finally waking up and conducting a criminal investigation into questionable business practices and data deals Facebook struck with the world's largest technology companies. We are certain that yesterday's 14-hour Facebook and Instagram outage had nothing at all to do with a pending investigation and everything is totally cool, bro.
Although, according to the Daily Mail UK, "Experts aren't convinced, however, saying that their internet monitoring systems have not detected any hack attack and that the issue appears to have come from inside the world's largest social network."
Scandal, Schmandle
Why should terrible compliance and regulatory issues impact Wells Fargo's CEO Tim Sloan? According to Reuters, Sloan's base salary remained flat at $2.4 million (the horror!), he earned $14 million stock awards and the board awarded him a $2 million bonus based on the bank's financial performance. However, during 2018, Wells Fargo shares tumbled 22% as the bank continued to rack up fines and disclose new issues. If that's good performance, we're afraid to see what's bad.
Poor Tim is a pauper compared to his peers. Bank of America Corp. said that CEO Brian Moynihan's annual compensation rose 15% to $27 million, Morgan Stanley said CEO James Gorman's overall pay rose 7% to $29 million, and JPMorgan Chase & Co said CEO Jamie Dimon's compensation rose 5% to $31 million, according to regulatory filings.
Maybe we should all start a GoFundMe campaign for Tim to help him catch up?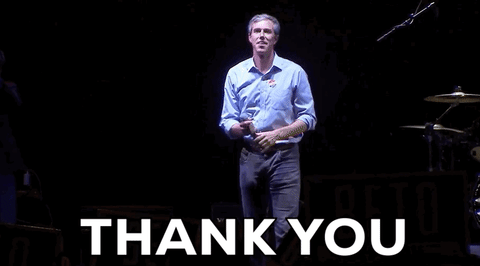 Placing A Bet(o) On 2020
I swear, the US is the best place on earth. I'm not being sarcastic. Anyone has the chance to be anything they want. Robert "Beto" Francis O'Rourke wants to be our next President. Cool, cool, here's a crash course in his background that took us about five minutes to put together:
O'Rourke's father-in-law is worth about $20 billion

t

hrough shrewd real estate investments. Some claim that this number may be too high and that he's only worth a measly $500 million. But we're all sure that this money does not have anything to do with bankrolling the political ambitions of his only daughter's husband.

A native of

El Paso, Texas

, O'Rourke served on the El Paso

City Council

from 2005 to 2011. O'Rourke was elected to the U.S. House of Representatives

in 2012

after defeating incumbent

Silvestre Reyes

in a Democratic

primary

. O'Rourke declined to seek re-election to the House in 2018 and instead ran for U.S. Senate. As the 2018

Democratic

U.S. Senate

nominee, O'Rourke was narrowly defeated by

Republican

incumbent Senator

Ted Cruz

.

His mother is the stepdaughter of  

Fred Korth

,

Secretary of the Navy

under President

John F. Kennedy

In 1988, after two years at

El Paso High School

, he enrolled in

Woodberry Forest School

, an all-male

boarding school

in

Madison County, Virginia

.

O'Rourke was arrested for

driving while intoxicated

after a car crash on September 27, 1998, at 3:00 AM on

Interstate 10

in

Anthony, Texas

. The charges were dismissed in October 1999 after he completed a court-recommended DWI program.

O'Rourke spent some time as a failed punk rock bass player.

After graduating Columbia University, O'Rourke worked as a live-in caretaker and art mover in New York City.

He later took a position at

H. W. Wilson Company

as a proofreader and wrote

short stories

and songs in his free time.

I could continue, but frankly, it's getting boring…and you get the picture.
Lawsuits Galore
Swift justice is coming for the plaintiffs suing the defendants Yale University, the University of Southern California, Stanford University, UCLA, the University of San Diego, the University of Texas, Wake Forest University and Georgetown University among TV stars, top business and legal executives plus more.
Unqualified students gained entrance to these colleges by bribing administrators and coaches, cheating on SATs, lying about credentials and photoshopping pictures to make them seem athletic.
Not only are the colleges, parents/students, and facilitators being charged with federal crimes, two California college students now have filed a class-action lawsuit to claim that they were discriminated against in the application process.