As hundreds of thousands of households and businesses begin to recover from the devastating effects of Hurricane Sandy, we thought we would take a look at the hurricane's effects on the job market.
As you may know, November and December are traditionally slow hiring months. Candidates and hiring managers alike often find themselves more focused on spending time with family and friends during the holiday season than on filling an open position. With Thanksgiving and Christmas coming so close together, people take more time off, travel, and attend various events that take their attention away from searching for a new job or finding the right candidate. Hiring managers have to attend to other year-end business at their companies, and typically are unable to provide the same pace and volume of feedback to candidates as they can during the rest of the year. Candidates are less willing to take the risk of leaving their positions when bonuses are in sight.
Moreover, there is a general attitudinal shift around this time of year. Think about it. Who starts a new diet or exercise plan between Thanksgiving and Christmas? Does anyone take a vow of sobriety during this time? We are far more likely to put everything off until January 1st. We indulge during the holiday season, spend a lot of time sitting around with family or socializing with friends, and avoid embarking on any significant new projects. Along the same lines, candidates are less likely to focus on looking for a new job. People are less likely to put in the time and effort to cleaning up their resume, applying for new jobs, and interviewing. Instead, they put it off til the New Year and make "Get a better job" one of their New Year's resolutions. And most people don't even follow through on their New Year's resolutions–but please do, because if people don't keep looking for new jobs we'll go out of business.
This year, there is an added factor in the holiday season job hunt lull: Hurricane Sandy. The storm ravaged much of the East Coast, and individuals and businesses in downtown Manhattan, Queens, Long Island, Connecticut, and New Jersey are struggling to recover from the storm's damages and time lost. Those who missed work due to mass transit outages have a lot to catch up on, but they fared the best of the bunch. Others have to cope with expensive and time-consuming repairs on their homes and property, long-term houseguests made homeless by Sandy, or even rebuilding their home from the ground up. Some businesses hit by the storm still are unable to open their offices and may be dealing with expensive repairs and coordinating the logistics of employees working remotely.
For all those reasons, getting a new job or hiring a new person is not high on the priority list right now for a lot of people. If you haven't had a warm shower in weeks, you are not likely to set up a job interview. If it takes you two hours to get to work, you're not going to want to put in another two hours to schlep across town to a job interview. Even those who were not directly impacted by the storm may share the sentiments of those who were, and may want to hunker down, spend time with their families, or help out with relief efforts during their free time.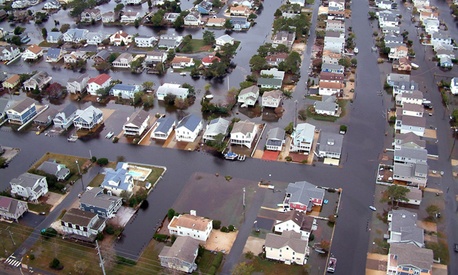 But there is some good news during this time period. The reality is that some positions are not impacted by the post-Sandy/pre-holiday collective mentality. For example, in the compliance sector, there are some "gun to the head" jobs, related to new and impending regulations, that absolutely must be filled before the end of 2012.
Additionally, experienced hiring managers know that a job requisition is not inviolable; if an employee or team keeps up with their workload long enough without a new hire, the supervisor may rescind the job requisition, pat the team on the back, and say, "Great job guys–you're doing fine with the extra work and it turns out we don't have to hire someone new after all!" So those hiring managers that know this are going to make sure to pursue filling a vacancy, rather than letting it idle until the new year.
Want a daily digest of articles like this one, plus the latest compliance jobs at top-tier organizations? Join 65,000 other compliance, risk governance, and regulatory professionals and subscribe to our free afternoon newsletter. Where do you find news, style, and career all in one place? The Executive Gateway, our new lifestyle magazine.
Jack Kelly is CEO of Compliance Search Group and publisher of the CompliancEX blog and newsletter. Beth Connolly is Editor-in-Chief of the Wall Street Job Report and the Compliance Exchange. She blogs creatively at When Nutmeg Met Basil. Connect with her on LinkedIn , Twitter, and About.Me.