The Most Memorable Facial Hair in Sporting History
The 20 best beards and 'staches from the annals of athletics
Full Article: Esquire
Taylor Swift's Childhood Home Can Be Creepily Yours for $800,000
If you consider yourself the most diehard Taylor Swift fan on this planet, Century 21 Real Estate sees your bet and raises you the singer-songwriter's childhood home, priced just under $800,000. Knowing the strength of the property, Century 21 manages to name-drop Taylor Swift in the first line of its ad for the 5,000-square-foot house in Wyomissing, Pennsylvania. Full Article: Vanity Fair

Kim Ki-hoon earns $4 million a year in South Korea, where he is known as a rock-star teacher—a combination of words not typically heard in the rest of the world. Mr. Kim has been teaching for over 20 years, all of them in the country's private, after-school tutoring academies, known as hagwons. Unlike most teachers across the globe, he is paid according to the demand for his skills—and he is in high demand.

In recent years, Brooklyn's defining characteristic has increasingly become the class warfare that has spread, epidemic-like, from the East River towards the ocean. The battles, both brutal and bittersweet, are fought out one cheese shop, exposed lightbulb-lit wine store and frozen yogurt joint at a time. The middle-class displaces the low-income and delights, in the brief window before they themselves are pushed out by the rapidly-escalating rents, in the surge of bars and restaurants, organic groceries and quirky boutiques that follow in their wake.
Movies
1. See The Conjuring
Flawed, but scary as hell.
James Wan's The Conjuring is packed with ­terrible stuff: Nearly everything here that features Vera Farmiga and Patrick Wilson as crucifix-bearing exorcists goes clunk in the night. But all the gothic bits—the long treks into dark rooms, the camera just over some poor sap's shoulder—have almost never been done this well. How does Wan create menace with such hackneyed material? Watch and learn (and shriek). —David Edelstein
In theaters now.

With the arrival of some serious new gelaterias, a couple of newfangled retro parlors, and the first local Dairy Queen in three decades, New York is virtually heat-wave-proof. Here's where to get your licks.
"The Spectacular Now," which was directed by James Ponsoldt, is a movie of uns—unforced, unhurried, unpretentious. Though it's sometimes underdramatized, this story of adolescents on the brink of adulthood is refreshingly, and endearingly, unlike the overheated features that have come to define the genre.
A "geek street fair" hosted by Google took over New York City's 14th Street Park with Lego robots, experiments and animal skulls on Wednesday afternoon.
Hot off the internet machine is this dispatch from Bob Nightengale:
Commissioner Bud Selig is prepared to levy a lifetime suspension on New York Yankees third baseman Alex Rodriguez, while suspending about eight others before the weekend, two people with knowledge of the negotiations told USA TODAY Sports.
The Arsenal football club is currently on a preseason tour of Asia. While in Vietnam, they encountered a very determined young fan who ran alongside the team bus for "about five miles," according to goalkeeper Wojciech Szczesny.
OMG, it's finally coming to fruition, y'all! Back in April, Nicki Minaj dropped some MAY-JUH info about two upcoming fragrances (during her MTV First interview, nonetheless *hair flip*)—one special edition scent (which was already released) and another "official" perfume. We haven't heard a PEEP about the new fragrance, other than, "When the Barbz see that bottle—gag century. It's going to be ca-razy." Luckily, ever since Ms. Minaj joined Instagram, we've been getting to peep behind-the-scenes photos for ALL her upcoming projects—including her brand new fragrance campaign!
Don Draper would be proud. A PR firm in Tokyo, Wit Inc, is pushing the bounds of advertising by paying women to wear stickers on their thighs. Advertising on women's skin appears to be much more cost-effective than forking out exorbitant sums for public billboard space. In 2012, the overall expenditure on 'outdoor' advertising in Japan was ¥299.5 billion ($2.99 billion) (pdf). The going rate on each thigh, according to the company, is $121 per day. The 3,000 Japanese women who signed up to participate will slap stickers on their thighs in exchange for that sum. The campaigns, which began rolling out earlier this year, so far have included plugs for the movie Ted and the band Green Day.
The new royal baby, who has not yet made a public appearance with his mother, Kate Middleton, the Duchess of Cambridge,  stands to inherit $1 billion, based on an estimate of how much his royal family is worth, according to Wealth-X.
Of the family of the yet unnamed royal baby, Queen Elizabeth II is worth the most at $660 million, Wealth-X, a firm that researches ultra-high net worth individuals, estimates. Prince Charles is worth an estimated $370 million, Prince William is worth an estimated $20 million, while his brother Harry is estimated to have $16 million.
Sean "Diddy" Combs rose to mainstream fame in the late 1990s rapping about his desire for Benjamins, otherwise known as $100 bills. A decade and a half later, he might need to consider some larger denominations—McKinleys, Clevelands and Madisons, perhaps—to express his wealth.
SEOUL, South Korea – Asiana announced Monday that it will sue a San Francisco TV station that it said damaged the airline's reputation by using bogus and racially offensive names for four pilots on a plane that crashed earlier this month in San Francisco.
It took him 148 pitches, but Tim Lincecum pitched a no-hitter tonight against the San Diego Padres — the first of his career and one he couldn't have accomplished without some timely help.
This nifty play by third baseman Pablo Sandoval ended the seventh inning.
Serena Williams was in no mood to join the exodus of top names at Wimbledon as she swept past French teenager Caroline Garcia in round two. The American, 31, showed no sign of following leading rivals Victoria Azarenka and Maria Sharapova out of the tournament, winning 6-3 6-2 on Centre Court.
Instagram introduced video to its hugely popular photo-sharing service last week, but there is no support for embedding either type of media on blogs as yet, Tumblr aside — until now.
What job category offers average salaries of more than $5 million a year, along with a 60% likelihood of being bankrupt within five years of retirement? If you answered "professional basketball player," give yourself a gold star. And with the National Basketball Association's 2013 draft having wrapped up this week, it's a good time to dig deeper into the economic forces behind those numbers.
The NFL regularly employs criminals. This is common sense. Just today, two of them were arrested: Aaron Hernandez and Ausar Walcott, who was a rookie linebacker for the Cleveland Browns before they too released him today.

In celebration of Rolling Stone's pot-centric new issue, we present this fully-baked list of the 40 best stoner albums ever. Our picks range from 1970s black-light warhorses to keyboard-drenched, slow-toke faves from the 2000s, with enough variety to soundtrack any kind of weed buzz
The 31st Annual Coney Island Mermaid Parade will kick off at 1 PM on Saturday with more nipple tassels, body paint, and elaborate mermaid tails than ever.
This year's parade was in jeopardy after damage costs from Superstorm Sandy left organizers scrambling for parade funds, but a successful Kickstarter campaign raised $115,000 for the show to go on.
The streets were slick with rain on April 13, 2012, when Damon Lindelof climbed the winding road to Brad Pitt's hillside estate, overlooking Los Angeles. The 40-year-old Lindelof, a screenwriter and a creator of the hit show Lost, had been summoned by his agent to meet Pitt to talk about World War Z—the star's film based on the 2006 Max Brooks novel—whose release later that year would be delayed.
Winning at home has its advantages.
For the second consecutive year, a Miami bar owner comped the alcohol on the Miami Heatas they celebrated winning the NBA title.
Remember when you could sip on a glass of coconut champagne at an open-air sidewalk bar in New York City — and it only cost 5 cents?
Neither do we, but we bet it was epic.
Last year, during another flare-up of the Eurozone crisis, a friend from Singapore called me up in the middle of the night with an urgent question: "Kevin! The world economy is on the brink of collapse! I'm worried for you—how much cash do you keep at your place? My banker says you should keep at least $500,000 in cash at home at all times, just in case something happens."
Miss Utah certainly sent Twitter buzzing on Sunday night when she stumbled over her answer to a question during the Miss USA pageant on NBC.
Though he has no limit of artistic self-regard, Kanye West is quick to credit his collaborators. This week, the rapper named some of the personnel who helped shape his anticipated album "Yeezus" (due Tuesday), revealing that Daft Punk had produced a handful of songs and that Bon Iver's Justin Vernon appeared with Chicago rapper Chief Keef on a track that almost didn't make the album.
There's a flotilla of lounge chairs docked by the infinity pool and along a white sand beach. The menu at the sprawling hotel's swim-up bar includes frosty local favorites all day long. You have an all-inclusive choice of food and activities, as long as you stay on the manicured resort grounds.
Innovation is at the heart of all major brands trying to juggle out products that could suit their target customers best. While catering largely to the adult and senior audiences, they never fail to turn their attention to the tiny tots as well. Names that instantly come to mind are Ferrari and Mercedes.
The Miami Heat have tied up the NBA Finals with a 109-93 victory over the San Antonio Spurs. Dwyane Wade had a throwback performance after struggling through the Finals, scoring 32 points. LeBron James added 33 points and Chris Bosh added 20 points and 13 rebounds in the win.
Street photographer Robert Herman has traversed Soho, Little Italy, Tribeca, Greenwich Village and the Lower East Side since the 1970s, taking snaps using the old color film Kodachrome.
Remember when you could sip on a glass of coconut champagne at an open-air sidewalk bar in New York City — and it only cost 5 cents?
Neither do we, but we bet it was epic.
The signing of New York Yankees second baseman Robinson Cano came with the announcement of his new sports agency and immediately made him a player in the world of baseball representation.  Then came word that he was assisting New York Giants wide receiver Victor Cruz with his marketing efforts.
Some 10.5 million children are believed to be working as domestic labourers worldwide, according to a new report.
The International Labour Organization (ILO) says that many work in conditions that are sometimes verging on slavery.
"From Dead Poets Society to Reality Bites and Before Sunrise to his modern-day Hamlet," wrote Anthony Lane in a rather mean-spirited review of Sinister in the New Yorker last year, "Hawke was the standard-bearer of the adolescent temper as it wrestled its way into adulthood." Of Sinister Lane observes that, alas, Hawke deserves better, or at least "a much less foolish film," in which he can reclaim our now diminished admiration.
Whether trying too hard or not at all, these men have broken rule after rule, leading to sartorial ruin
5. Christian Bale in Los Angeles
Never has a man who played Batman looked or dressed less like Bruce Wayne.
There's a quarterback battle going on at New York Jets minicamp, but early impressions indicate incumbent starter Mark Sanchez doesn't have a whole lot to worry about. Considering rookie Geno Smith "hasn't blown anybody away," the team may have "little choice," but to start Sanchez, according to Rich Cimini of ESPN New York.
That quality possessed by some which draws all others with its magnetic force. With 'It' you win all men if you are a woman and all women if you are a man. 'It' can be a quality of the mind as well as a physical attraction. Elinor Glyn (It)
The It girl of web services, Snapchat, is close to snagging about $100 million in new investment at a valuation in excess of half a billion dollars, sources familiar with company's fund raising efforts tell me.
Microsoft Corp and the FBI, aided by authorities in more than 80 countries, have launched a major assault on one of the world's biggest cyber crime rings, believed to have stolen more than $500 million from bank accounts over the past 18 months.
Major League Baseball will seek to suspend about 20 players connected to the Miami-area clinic at the heart of an ongoing performance-enhancing drug scandal, including Alex Rodriguez and Ryan Braun, possibly within the next few weeks, "Outside the Lines" has learned.
"You know what? F— horses. I could be a horse if I wanted. I'll get down on my knees and eat this bale of hay right now. Will that make me cool? No, because f— horses."
Used to be that running a 50- or 100-mile race earned you bragging rights for life. No more. Today, the word "ultra" has been slapped on laundry detergent, lite beer, and any marathon that takes a step beyond 26.2 miles. It seems like every endurance runner is prepping for one.
Luxury Champagne brand – Goût de Diamants recently announced entry into the champagne market launching its most expensive champagne designed by none other than the highly acclaimed luxury designer Alexander Amosu. The bottle has been custom-made for one of Goût de Diamant's private clients.
With today's growing suburban culture, it's extremely common to see cookie-cutter houses and less-than-creative designs and colors. Amidst these uniformity, there are still a handful of exotic and unique dwellings scattered around the world –ranging from cave houses to gnome huts.
Pete Rose's autograph is helping the disgraced MLB player scrape by at the sum of $1 million per year.
When Rose was kicked out of baseball in 1989 for betting on his own games, there was no certainty about his future.
Celebrities doing good! It's happening everywhere. They're busting up real-life street fights (good on you, Ryan Gosling!) and saving people in burning homes (two gold stars for Kate Winslet).
Bloomberg Businessweek makes it sound easy.
Seelah Kolhatkar's cover story on work-life balance for men focuses on a group of "alpha dads" at Deloitte who boldly rearrange their schedules to make time for their kids.
When you think economic opportunity, do you think of a heavily regulated, highly-competitive consumer goods sector where prices are set to drop? No? Maybe we should dial back the excitement around the potential of the US marijuana industry.
A little-known Chinese property developer has signed a £1 billion deal ($1. 51 billion) to revamp London's Royal Albert Dock, a patch of empty parking lots and a little used waterway in the east of the city.
In honor of Becks's retirement, we're celebrating his indisputable status as a first-ballot style hall of famer. While his place among the soccer pantheon will be argued until his kids retire, David Beckham's status as one of the world's most stylish athletes can never be questioned.
Kurt Vile's sweetly slack fifth LP kicks in with a nine-and-a-half-minute song about taking a walk, hits peak stoner wonder in a song called "Air Bud" and fills in the spaces with trank-darted Dinosaur Jr. licks.
With Memorial Day marking the (un)official start of summer, it's time to start thinking about the color of the season: white. It's in-play, officially, from now until Labor Day.
He festooned New York City with hundreds of miles of bike lanes and dispatched chairs and picnic tables to Broadway, where cars once roamed.
Leonardo DiCaprio is the man of the moment, riding high on the success of The Great Gatsby. But, the 37-year-old Vasily Klyukin was keen to ride higher with the star.
So many athletes have it all. Most of us will spend a lifetime trying to scrape together a tiny fraction of what they've got in their early 20s. And the sad part is, most of us won't even get close!
The 2013 Cannes Film Festival kicks off May 15 and runs through May 26 along the palm-tree-lined Promenade de la Croisette, opening withThe Great Gatsby—a fitting film that mirrors the glitz, glamour, and buzzing excitement of the festival itself.
"Russia needs its paradise," Prince Grigory Potemkin, Catherine the Great's general, wrote in 1782 urging the annexation of Crimea, and no wonder.
Festivals are a living, dancing museum of cultures and traditions in an increasingly globalised world.  There is no better place for travellers to understand a country than an event where it proudly celebrates its individuality, whether through music, camel races or monumental food fights.
If you've ever dreamt of having a superhero for a parent, then you will love this new series by Andry Rajoelina. The Paris-based animator has made this endearing series called Justice Familiesfeaturing your favorite comic book superheroes walking- or floating- their little sidekicks around.
Forget ball drops and champagnes. Thai people really know how to ring in the new year: with a water fight! During the Songkran festival (the last one was April 13 to 15, 2013), Thai people roamed the street with water buckets and water guns filled with ice cold water to drench friends and foes alike.
A statement on the band's Facebook page confirmed the sad news Monday evening:
At the time of his passing, he was surrounded by his wife Dorothy Manzarek, and his brothers Rick and James Manczarek.
The financial markets are much more complicated than just stock market price-earnings ratios and bond market interest rates.
A wise man once said "the only thing better than a no-fee ATM is one that serves you cocktails and quesadillas", which is why you need to get to Cash Bar.
Another Summer Friday is upon us, and we are now officially on the wrong side of the 4th of July. From here on out, it's a slippery slope to December and watching the sun set from an office window at 4:45pm.
When I moved to New York from Chicago last April, I had an awful lot of trouble picking a neighborhood. I looked at apartments almost everywhere—Williamsburg, Park Slope, Carroll Gardens, Chinatown, Tribeca, Soho, the Lower East Side, Greenwich Village—and each seemed to have its own pitfalls and charms.
Manhattan may be an island, but finding water for reprieve is harder than one might think.
Music mogul David Geffen is scooping up expat socialite Denise Rich's Upper East Side penthouse apartment for $54 million, Page Six can exclusively report.
He's fighting for his right to flip the bird.
A 26-year-old man who was arrested last summer for giving the middle finger to police outside a Greenwich Village bar filed a lawsuit against the city Wednesday
Tom Cruise's lawyer is threatening to sue the National Enquirer over its recent cover story, which claims the actor is a "monster" who subjected Katie Holmes to "abuse" and "humiliation."
Still working along the lines of anearlier post, I thought I'd add a few more tid bits from my ongoing research into what differentiates highly respected achievers from others.
Tom Cruise and Katie Holmes have reached an agreement to settle their divorce, reports People.
There's a reason they call boxerFloyd Mayweather Jr. "Money." He fought twice during the past 12 months, knocking out Victor Ortiz in September and winning a unanimous decision in May against Miguel Cotto. He spent less than one hour in the ring to dispatch his two foes.
he days of sweating on the commute to work are over, according to Ministry of Supply, a Boston-based company making hi-tech dress shirts that implement NASA-grade technology to adjust to your body temperature. Backers agree – the group reached their $30,000 Kickstarter target just five days after launching their campaign. Ministry of Supply's Kickstarter has raised $74,000 so far, and the numbers keep climbing.
The Euro crisis has touched off a wave of discounting in another, more rarified market – mega-yacht rentals in the Mediterranean.
The World Series of Poker is on right now. Unfortunately, hedge fund manager David Einhorn is out, but he's still in the game as far as Wall Street is concerned.
Tech billionaire Larry Ellison, already well-known for his extravagance, will soon own another exotic trophy — a Hawaiian island.

Financial fraud brings to mind names like Bernie Madoff, Raj Rajaratnam and Allen Stanford, to name a few.
It's hard enough to maintain professionalism at the workplace, but it may be even more difficult when you work in a sexually-charged environment. And Patty Brisben, founder of Pure Romance, a company that sells intimate feminine products, told us she's "seen it all."
An enraged Alec Baldwin punched a Daily News photographer in the chin Tuesday morning for snapping his picture outside the city Marriage License Bureau. The volatile "30 Rock" star popped lensman Marcus Santos once in the face outside the Worth St. office after apparently obtaining a license to wed fiancee Hilaria Thomas.
Last week, we introduced you to the most eligible bachelors on Wall Street and now we have our first-ever most eligible bachelorettes list.
The 10 Most Hilarious GIFs Of The NBA PlayoffsToday is the 25th anniversary of animated GIFs, according to various things on the Internet. Although they're a relic of Web 1.0, GIFs have enjoyed a revival in recent years thanks to the quirky, amazing, and downright hilarious moments that happen during NBA games.
We don't usually judge a brew by its nutrition label, but if you're going to anyway, these are your best (and best-tasting) options — rated on our beerexpert's quasi-scientific pint scale, from not terrible for you to actually pretty good. Bottoms up.
Security camera clips that make the news usually show bad things, but Coke decided to "look at the world a little differently" in this heartwarming viral video. They found security camera footage from around the world showing happy moments: people stealing kisses instead of possessions, dealing potato chips instead of drugs, and offering car assistance rather than road rage.
A state appeals court ruled unanimously to reduce alleged "Millionaire Madam" Anna Gristina's bail from $2 million to $250,000 bond or $125,000 cash on the condition that she wear an electronic ankle bracelet. In their decision, the panel of five judges said they found "the amount of bail set by the trial court was unreasonable and an abuse of discretion
Accused Upper East Side madam Anna Gristina offered a teasing peek into her little black book yesterday — filing court papers that mention five prominent male "friends" she says Manhattan prosecutors leaned hard on her to cooperate against. Gristina's lips are sealed as to their names.
he finance world is swarming with bachelors. They're smart, successful and hard to pin down. For those reasons, they're also intriguing. Here at Clusterstock we've compiled our first-ever Wall Street's most eligible bachelors list based off of reader nominations. And you should know, this is not a list based solely on good looks and a great job.
James tells TMZ that he didn't realize he'd collided with a celebrity and thought the other driver was about to flee the scene. He also says that when he tried to exchange information, the SUV driver attempted to keep him away from the vehicle before suggesting they "go to the bank."
U.S. Secretary of Commerce John Bryson has been cited in a felony hit-and-run case after allegedly crashing a Lexus into two vehicles in California Saturday evening, Los Angeles police have confirmed.
Catharine Leach is married and has two boys, age 2 and 8. She has a good job with a federal contractor and smokes pot most every day. While she worries that her public support for marijuana decriminalization and legalization could cost her a job or bring the police to her door, the 30-year-old Warwick resident said she was tired of feeling like a criminal for using a drug that she said is far less harmful than the glass of wine or can of beer enjoyed by so many others after a long day's work.
Sorry Madonna, but haven't we seen this before? At her Istanbul concert on Thursday night, the 53-year-old singer flashed a lot of skin, but she didn't have a wardrobe malfunction.
A top Australian investment banker based in New York was kicked off a Sydney-bound flight after allegedly refusing to turn off his cell phone and behaving disruptively.
WHEN Mark Zuckerberg of Facebook married his longtime girlfriend, Priscilla Chan, recently, one of the world's youngest billionaires was off the market. But that doesn't mean that there is a dearth of eligible singles in Silicon Valley.
We recently ran a report on the best trading floor pranks of all time from the different exchanges in the U.S. Back in the day, it was very common for traders at the different exchanges to pull pranks on each other. Unfortunately, though, we're told by veteran traders that trading floor humor has subsided in recent years.
For the last week or so we've been asking you readers to send us pictures of your home away from home — your trading desk. Considering all the hours that you spend at that thing, we expect it to be more beautiful than the Kremlin, more awe-inspiring than the Great Wall…
he Heat suffered the most demoralizing loss of their season Tuesday night in Miami but one fan was still bubbly with encouragement. As the Heat sulked off the court after the falling 94-90 to the Celtics in Game 5 of the Eastern Conference finals, a voice was picked up by ESPN cameras, repeatedly shouting "Good job! Good effort!"
Closely-followed hedge fund manager John Paulson just purchased one of the most expensive homes ever listed in the United States. The Hala Ranch, a 95-acre estate in Aspen, Colorado, was listed for $135 million, but snapped up by the billionaire hedge fund titan for $49 million, according CNBC's Robert Frank.
As a third generation East Hamptons native who has to deal with the hordes of people from the city that invade the idyllic Hamptons towns every summer, it's no surprise that Joe Schwenk is not fond of "citiots" (figure out what that means yourself). He doesn't like hedge funders either.
If Mayor Michael Bloomberg wants to make a change in the city's eating habits, maybe he should start with the City Council. At a Department of Health budget meeting Monday, Health Commissioner Thomas Farley found himself under fire from junk-food chomping council members snacking on everything from Fritos to a 32-ounce styrofoam drink.
Millionaires of the old world, make way for the new rich. According to a global wealth report just released by the Boston Consulting Group, "The Battle to Regain Strength", the Asia-Pacific region posted the biggest increase in millionaire households. Private wealth in that region (not including Japan) increased by 10.7 percent in 2011 to $23.7 trillion. That countered a wealth decline in Western Europe (due partly to the European debt crisis), where private wealth fell by 0.4 percent to $33.5 trillion.
Christine Kenney, a triathlete who works the equity capital markets execution desk at Citigroup (C) in Manhattan, starts every morning at work with a bowl of low-fat yogurt, honey, and a heap of chia seeds. Throughout the day she subsists on chia snack bars. "It's better for my job because I'm not supposed to be off the desk very much," she says, noting how she's gotten most of the co-workers from her desk hooked on the seeds.
The "Poker Face" singer stayed at the W Taipei in China for three evenings, where she lounged in the Extreme Wow Suite, worth more than $12,000 per night.
Mom-and-pop investors might want to de-friend Facebook, but the company's early insiders are still making millions — and looking to buy New York trophy properties.
A mother who deputies say showed up at a stranger's home with her 2-year-old son sleeping nude in the floorboard of her Cadillac has been charged with child neglect. According to an arrest warrant, Shana Gregory Bishop, 35, who address is listed as 338 Dakota St., Spartanburg, has been charged with one count of neglect of a child or helpless person.
A Washington state man fed up with a group of noisy moviegoers behind him stepped over the seat and punched a 10-year-old boy in the face. The man, who told police he thought the person he hit was a grown man, was watching "Titanic" in 3-D with his girlfriend and had asked the people sitting behind to quiet down and stop throwing popcorn, but they laughed at him, he said.
An Indonesian maid was brought to court on Tuesday for adding menstrual blood to her employer's coffee cup. Jumiah, 24, who goes by one name, is said to have committed mischief by adding her menstrual blood into the cup of her 38-year-old male employer at a flat in Choa Chu Kang on Aug 31 last year.
A woman visited a Stewart's Shop and Curtis Lumber within a few minutes of each other Tuesday — with no clothes on. "Have a good day," the woman told one lumberyard employee as she traipsed out. Curtis Lumber manager Bob Eakin, who was not at work at the time, said the woman asked a couple of employees what time it was before she left.
Yesterday I attended a meeting of pro-choice colleagues working to ensure women throughout this country get safe, compassionate abortion care. Today, I received an email from one of those colleagues, detailing the ordeal through which she was put by American Airlines on her flights home. They actually forced her to miss her connecting flight and demanded she change her top. The reason? Her politically salient pro-choice t-shirt was offensive to the flight crew.
On Sunday, April 13, Tokyo illustrator Mao Sugiyama(who goes by the nickname "HC"), publicly seasoned and braised his own genitals on a portable gas cartridge burner, and then served them to five eager diners who each paid about $250 for the meal (a sixth was a no-show). The genitals had been returned to the asexual Sugiyama, frozen and double-bagged in plastic, following elective genital removal surgery on his 22nd birthday in early April.
The most creative, innovative, and inspiring practitioners in the professional animal photobombing scene.
A New Jersey woman said on Monday that she was dismissed from a temporary job at a New York lingerie warehouse because her male employers felt she was too busty and dressed too provocatively for the workplace.
College graduation season is winding down, and despite all the negativity surrounding the financial industry in the last year, lots of those newly minted graduates are still heading to Wall Street.
Remember Debrahlee Lorenzana? She's hard to forget—the former Citibank employee sued the bank in 2010 for firing her because she was too hotand ended up the talk of New York and Wall Street offices for a few short weeks before she fell back into relative obscurity.
Facebook founder Mark Zuckerberg wed his long-time girlfriend Priscilla Chan on Saturday in a surprise ceremonyeven their guests didn't see coming. However, the happy couple's nuptials have been somewhat overshadowed by one question: Did they get prenuptial agreement?
Sometimes when celebs venture out without pants, their no-bottoms looks kind of skirt the line. They'll wear an ambiguously short tunic, or sport sheer tights instead of real bonafide leggings.
Casey Anthony has been found in Florida. While the notorious woman has been in hiding for the 10 months since her trial, legal action has continued against her, and the 26-year-old will now have to return to an Orlando courtroom.
It's the end of an era. Ben Benson's Steakhouse, a legendary Manhattan eatery, is going to close next month. The midtown restaurant, famous for its food, its wood-paneled walls, and its celebrity fans, will serve its last filet mignon on June 17, Father's Day.
Dear Potential Investor:
For years, you've wasted your time on Facebook. Now here's your chance to waste your money on it, too. Today is Facebook's IPO, and I know what some of you are thinking. How will Facebook be any different from the dot-com bubble of the early 2000's?
Ram Singh Chauhan of India is the proud owner of the world's longest moustache, officially recorded by Guinness World Records as 4.29m (14ft) long. But what is the secret of his success? Here he offers five tips.
Eric Kelly was a four-time National Amateur Boxing champion, who won the NYC Golden Gloves tournament twice, was ranked number one in the country and number four in the world. Then he took a pool cue to the eye and it ended his career.
John Travolta has battled rumors about his sexuality for years, but the actor is now facing more serious allegations from an anonymous male masseur who is suing him for assault and sexual battery. As TMZ is reporting, the unnamed masseur is reportedly seeking $2 million plus punitive damages after Travolta is said to have "began rubbing the masseur's leg, touched his scrotum and the shaft of his penis" after having stripped naked during an appointment.
Oprah is reportedly facing some steep financial headwinds as she tries to turn her struggling cable network around. The woes that have befallen the Oprah Winfrey Network are by now the stuff of legend: the low ratings. The staff losses. The high-profile bombslike "The Rosie Show."
Since we've already ran through the lovely ladies at CNBC and Bloomberg TV, we couldn't leave Fox Business Network behind. The fledgling network, which is an offshoot of Fox NewsChannel, only began broadcasting in 2007, so it's the youngest of the financial news networks, but there's no short of powerhouse anchors and reporters on staff.
Add insult to infamy: the alleged escort at the center of the Secret Service scandal in Cartagena, Colombia, gave an exclusive interview to Today on NBC, describing the accused agents, among other things, as "stupid," "idiots" and as having left "their duty behind." The 24-year-old Dania Londono Suarez told NBC that the Secret Service agents seemed accustomed to soliciting women, saying the three men who approached her were not shy, drinking vodka "like it was water" and as having showed off their bodies while they danced.
Floyd Mayweather Jr.'s Girlfriend: Miss Shantel Jackson Wears Revealing Dress To Fight (VIDEO) Mayweather was flanked by pop star Justin Bieber, rapper 50 Cent and professional wrestler Triple H. But no one may have been quite as glamorous as the young woman sitting to Bieber's right during the bout: Ms. Shantel Jackson. In between the 7th and 8th rounds, Jackson drew the attention of Lampley and fellow analyst Emanuel Steward. As HBO showed the model and aspiring actress in a quite revealing dress.
50 People You Wish You Knew In Real LifeLife would be SO MUCH better with these people around all the time.
1. Whoever managed to get this giant bag of Lucky Charms marshmallows
Paulina Gretzky hasn't met a social networking site she can't scandalize. It wasn't so long ago that the daughter of hockey legend Wayne Gretzky was getting all kinds of flak for photos she had posted to Twitter – not the least of it may have been from dear old dad. The Twitter tempest still hasn't cooled completely — in fact, tributes to her now-deleted photo blast are still going strong. But the 23-year-old is already off to racier things, this time stirring up all kinds of scandal on Instagram.
Hackers Turn MIT Building Into giant Tetris Game [CNet] Hackers overrode the tallest building in Cambridge, Mass., last week, turning the 21-story Green Building at MIT into a giant Tetris puzzle game controllable from a nearby joystick attached to a podium. The successful attempt comes after a glitch-filled try to run Tetris on the same building in September of last year. Hackers used 153 wirelessly controlled color-changing LED lights for the giant game on a building that hosts MIT's Department of Earth, Atmospheric, and Planetary Science facilities.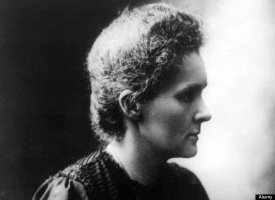 Frans Hofmeester, Filmmaker, Films Daughter For 12 Years, Makes Time- Lapse Video [Huffington Post] Seize every single moment. Parents hear it all the time, but HuffPost blogger Glennon Melton turned the Carpe Diem order on its head when she said its not possible to do with little kids. Now, filmmaker Frans Hofmeester has found a loophole. By shooting footage of his kids every day, as Gawker points out most dads are wont to do, and then stringing them together in two remarkable time-lapse videos, he has (quite literally)
Al Franken Gets Emotional; Jimmy Fallon Does a Mean Jerry Seinfeld – Entertainment [The Atlantic Wire] Sen. Al Franken choked up on the Senate floor while giving a speech in favor of the Violence Against Women act. It's a nice moment when he talks about Sen. Paul Wellstone and his wife Sheila, who died in a plane crash, and advocated defending women from domestic violence. Franken's probably smiling again by now, as the bill passed the Senate shortly afterward.
Meet The Wall Streeter Arrested After That Brawl At The New York Athletic Club[Business Insider] Everyone is still talking about the massive brawl that happened earlier this month at the New York Athletic Club resulting in three arrests and two people being sent to the hospital. The fight, which broke out on April 12th in the NYAC's Tap Room, and was reportedly started over a girl, made it to the mainstream media this week. The three men who were arrested were Peter Doran, 28; Colin Drowica, 30; and Matt O'Grady, 31, according to the New York Times' City Room blog.
Bloomberg Presents the Dietary Habits That Kill Wall Street Traders [Business Insider] This morning Bloomberg aired an adorable segment on what Wall Street traders eat reported by Stephanie Ruhle. As we here at Business Insider watched, we could only think one thing — if segment is true, you're all getting gout. Ruhle took viewers on a journey of high cholesterol consumption that would make Paula Deen reach for a pair of running shoes and a protein shake.
Check Out These Sick Running Shoes That Feature Warren Buffett's Image [Business Insider] Athletic shoe maker Brooks Sports is planning a very exclusive item to be on sale at Berkshire Hathaway's annual shareholders meeting in Omaha next month—a special edition running shoe stamped with Warren Buffett's cartoon image, according to DealBook. This year will be the first time that Bothell, Wash.-based Brooks Sports is attending Berkshire's annual meeting, and the special-edition shoe was made to honor the occasion The Companyhas been a subsidiary of Berkshire since 2006.
Earlier this week, the Los Angeles Dodgers turned a one-of-kind triple play against the San Diego Padres. Tonight it was the Toronto Blue Jays turn, with a more conventional triple play against the Kansas City Royals. And by conventional, we really mean, extremely unlucky. Because there is nothing conventional about triple plays.
OK, ordering a novely grenade and sending it to work ain't too clever, but the Nomura staffer who did so (who's currently on administrative leave) isn't the only banker to get in trouble for doing something pretty stupid…..

Newt Gingrich has always been an animal lover. As House Speaker-elect, he gave one of his first interviews from the Atlanta Zoo. Following his resignation as Speaker he took a safari throughout Africa. Gingrich says he's visited more than 100 zoos in his lifetime.
Winning the lottery once in a lifetime is pretty lucky.Winning the lotterytwice in the same day? Virginia Fike is one of the few people that can describe that feeling. The Berryville, Va., resident had two tickets that matched five of the six Powerball numbers in an April 7 drawing so that each ticket was worth $1 million.
According to police, the three young men from Wales, who are currently residing on Queensland's Gold Coast, unlawfully entered the marine park last Saturday night, and proceeded take a semi-nude dip inside the dolphin tank. They then moved on to the penguin enclosure, where they helped themselves to a 7-year-old Fairy Penguin named Dirk. Upon awaking the next day and discovering an aquatic bird roaming around their rented room in Surfers Paradise, the men struggled to piece together the events of the night before.
One of the women rated by a Manhattan investment banker who tallied his dates on a spreadsheet isn't mad at him — but she's furious at the woman who made the meticulously detailed list public. "Why would she send it to the whole world?" fumed Liliana Beidaut, a 26-year-old makeup artist who got the highest rating, a 9.5, on the infamous Excel dating scorecard of finance whiz David Merkur, 28. "It was a really stupid move," Beidaut told ABCnews.com.
A generation ago, the old nursery rhyme of a relationship's timeline: "love, then marriage, and then babies in baby carriages," rang true for many. Today, a more pragmatic version might be needed — career comes first, followed by moving in together, then joint checking accounts, and maybe a marriage license. With declining marriage rates, more women in the workplace, and careers preceding, superseding and serving as important criteria for marriage, the intersection of personal and professional life has never been more muddled. The supposed work-life balance seems more like a messy jumble of work, love and life that are all intertwined.
The arrest was shocking. A citywide manhunt ensued after four Manhattan women were fondled in tony neighborhoods in a 35-day stretch. On April 13, authorities paraded their main suspect past snapping cameras. He defied the conventional image of a creepy perv. He was young, handsome, well-dressed, affluent, educated, a churchgoer. A gentleman groper.
The so-called "Millionaire Madam" Anna Gristina has been held at Rikers Island on $2 million bond since being arrested in February on a single count of promoting prostitution at an Upper East Side brothel. The soccer mom's attempts to lower her bail so she could return to her four children and husband have been denied.
A witness at the trial of Silvio Berlusconi has said strippers dressed as nuns performed for the former Italian prime minister at a party. Model Imane Fadil said she had been given 2,000 euros (£1,650; $2,614) by Mr Berlusconi the first time she attended a "bunga bunga" party.
We have found yet another brilliant Tumblr, that will bring you many lunch hours of pleasure!
Here are a few of our favourite funny animated moments, from
whatshouldwecallme.tumblr.com
:
A retired NYPD lieutenant blew away a drugstore bandit yesterday as the suspect tried to gun down three police officers during a foot pursuit, sources said. Thomas Barnes, 48, was filling his tank at the BP station on East 119th Street and First Avenue at around 11 a.m. when he saw gunman Wyatt Rudolph running from the store, and sprang into action.
Even the wealthiest people in the world can be hopeless romantics. Austrian billionaire Karl Wlaschekplans to get married in the next few days, according to the Vienna Times. Ordinarily, this news might not be such a surprise, but Wlaschek is an amazing 94 years old, and this will be his fifth marriage.
In less than a week, the blog "Texts from Hillary" has become an online sensation, boosting Clinton's public image in the process. As Benjy Sarlin of TPM wrote, "When she was running for the Democratic presidential nomination, Hillary Clinton was parodied as drab and calculated, especially compared with young and vigorous Barack Obama and winking and fresh-faced Sarah Palin. Now, she's fueling Internet jokes based on her own brand of badass cool."
Four buyers have already spent about $7 million on luxurious doomsday-safe condos built in a Cold War-era missile shaft below a Kansas prairie, according to the AFP. The cylindrical underground building not only includes condo space, but its developer is also adding an indoor farm, pool, movie theater, a stockpile of five years worth of dry food, and space for a medical center and school, the AFP reports.
Newark Mayor Cory Booker called it his "come to Jesus moment" when he ran into a burning building to save a neighbor's life. Booker arrived home last night to discover his next-door neighbor's house on fire, and rescued a young woman trapped upstairs by carrying here through the flames, suffering second-degree burns in the process.
The funny thing is the mag removed one of her back tattoos (a Nietzsche quote) but left the other one (a quote from Shakespeare's "King Lear"). Uh, okay
The U.S. has more teen moms than any other industrialized nation due to limited economic opportunities, according to a recent study. If teenagers are on a "low economic trajectory," even increased access to birth control doesn't improve their chances of making it to 20 without getting pregnant, according to the NBER study, in which researchers analyzed national surveys on teen behavior.
Bubba Watsonwon The Masters with one of the most memorable shots in tournament history — a stone-cold hook with a wedge out of the trees and onto the center of the green on the second playoff hole. On TV (video below), the shot looked like any old spectacular shot out of a precarious lie.
Do your friends tell you all the time they'd give anything to do what you do? Well, your employment doesn't hold a candle to the gigs of some dolphins, hogs, and ponies, but it especially pales in comparison to the job of the Wendy's Motivational Chicken.
Once again, junk food saves the day and makes everyone's lives a little better. Snackman is the not the hero our city needs, he's the hero our city deserves.
The flaky McDonald's worker who claims she has a $218 million-winning Mega Millions ticket called a huge press conference Wednesday – and then arrived late only to tell the press to leave. Her lawyer announced to the mystified journalists packed into his Baltimore law office that the purpose of the press conference was "to ask you all to go home."
Witness this architectural nightmare and deadly accident waiting to happen: a 37-story, twin tower apartment building that has apartments with swimming pools instead of balconies. Or balconies that are really swimming pools enclosed in glass. Or… whatever. No matter what you want to call this, I would call it crazy.
Being a professional athlete in a number of sports today comes with a certain level of fame and fortune that is difficult for us mortals to even imagine. There's the pressure to win, to perform at a high level, to get that lucrative, long-term deal. Most athletes won't make the Hall of Fame or break records, but manage to avoid having the kind of train wreck of career and personal life that lands them into the "Hall of Infamy." How a professional handles adversity often defines their career long after leaving the field of play. As much as the world loves a winner, it loves the comeback story, the rally, even more.
Though this year was certainly not the worst in terms of drop offs and decliners, there are a fair amount of individuals who would like to forget the last 12 months. At least 441 people, to be exact. In total, that's how many people on this year's list lost money. While global recovery efforts bolstered the fortunes of some listees, tumultuous public markets and adverse economic conditions proved disastrous for others. The range of loss was quite large, varying from $100 million to $10.4 billion at the most. Of these, 81 individuals saw their fortunes drop by at least $1 billion. On average each of the 441 lost $747 million.
ONE afternoon in February, Ahmass Fakahany, a financier by training, was contemplating the economics of forks. Baguette forks, to be precise — two silver ones on a table at Osteria Morini, a redoubt of one of New York's pasta gods, the chef Michael White. To the untrained eye, the forks looked identical. "The difference," Mr. Fakahany said, reaching for one, "is this one costs $4.50 less."
Competition is pretty much ubiquitous with the high-flying world of finance. So it shouldn't come as a surprise that many stellar athletes either work, or have worked, on Wall Street. We've compiled a list of top athletes ranging from professional football players to Olympians working in positions from sales trader to hedge fund manager.
Each week at Forbes we scan our database of corporate insiders to see who got richer from the action in the stock market. Overall the past week wasn't a record breaker — the Dow ended up 1% compared with Friday March 23 — but several insiders bested that performance by a long shot. Here, some of the week's winners:
Alex Rodriguez, the game's biggest star, arrived on its biggest stage in 2004 through a trade from the Texas Rangers to the New York Yankees. Playing under the bright lights of the New York media and near Madison Avenue, A-Rod was expected to become a marketing superstar. He had already inked deals with the likes of PepsiCo, Kraft FoodsandColgate-Palmolive, but his endorsement portfolio was hardly robust.
The Mega Millions jackpot is up to an estimated total $640 million, an all-time record high. After taxes, the total value of the winning ticket will still be roughly $400 million. It's enough to buy a massive house, a fleet of cars or even several private jets. But think bigger: what about buying your favorite sports team?
For years, New York parents have been applying to preschools even before their youngsters are born. That's not new, but the approach one prestigious pre-school on the Upper West Side is. At the Porsafillo Preschool Academy, all applicants must now submit a DNA analysis of their children.
The woman featured in a controversial Belvedere Vodka ad showing what many believe to be date-rape imagery is suing the boozemaker for emotional distress and unlicensed use of her image, KTLA reports. Alicyn Packard, a voiceover actress in Los Angeles, said in the suit that the image of her was stolen from an on-line video that her company, Strictly Viral Productions, produced, according to KTLA. Interpreted by many as depicting a rape in progress, the ad features a man grabbing and fondling Packard from behind, as panic overtakes her face. The tagline reads, "Unlike Some People, Belvedere Always Goes down smoothly
It has often been said that lotteries are a tax on the poor. And that's a fair description. Joe Weisenthal pointed out yesterday that poor people regularly buy lottery tickets, while rich people only buy them when the jackpots have gotten huge. What's less commonly realized is just how much money poor people spend on lottery tickets.
A new study may add tinder to the debate over whether the federal government ought to require health insuranceplans to pay for contraception. New research shows that access to birth control pills over the past 50 years has translated into higher pay and better careers for women.
Charlie Sheen has been off the radar for a while now, but it's hard to forget just how memorable he made 2011 — his behavior put "Two and a Half Men" on hiatus, got him fired from the show (where he had become TV'shighest-paid actor), and ultimately he took to the road for a series of one-man shows that bombed. But now Sheen's back with a new sitcom, the appropriately-titled "Anger Management" and he brought his slightly manic "winning" ways to TODAY on Thursday for a chat with Matt Lauer.
High-end escorts in Madrid are on strike—against the banking industry. A Spanish trade group for high-end escorts has announced they will be denying services to bankers until they start extending loans to families and small to medium-sized companies, Russia Today reported last week.
Just when we were all getting pretty fed up with HR ignoring the thousands of responses they get to online job postings, one hiring manager took the higher ground and actually responded to every single one of the "900+" applications he received. After gloating that some of the applications only got a "few seconds" of his precious time, the hiring manager concluded, " If your application email sucks, you are going to be left looking for work for a long time because you will get flushed out with the first filter every time you apply for a job. Some of your applications are that bad." He went on to list 42 bullet points on how applicants can improve their chances, including the following gems: "Don't ask me questions. Don't apply using a Gmail profile picture of you making a pouty face. • Don't use junky stats to make yourself look good. Don't use the word "passionate"."
An estimated 20,000 New Age believers who say the "upside down" mountain is home to aliens who will rescue them from an impending apocalypse have saturated a small French commune near the foot of the picturesque Pic de Bugarach. The Independentreports the growing flock, whom locals refer to as "esoterics," believe the world will come to an end on Dec. 21, 2012. They also reportedly believe that the unique mountain is in fact home to a race of alien beings that will emerge to rescue the gathered humans and transport them to a new civilization.
A JetBlue flight was forced to make an emergency landing Tuesday after the pilot went 'nuts' and was tackled by passengers. From Steven Slater's epic meltdown to an 11-hour tarmac wait, the airline's wildest incidents. It's not like the pilot was running down the aisles screaming about al Qaeda and terrorism. Oh wait, he was. A JetBlue flight captain went "nuts,"according to a passenger's tweet, on a Tuesday flight from New York to Las Vegas, screaming exactly what you would not want to hear when flying. The pilot was booted from the cockpit by the copilot for his incoherent blabber (which included references to Iraq and that "we're all going down"), had a panic attack, and then pounded the door. Luckily, the plane was full of burly passengers on their way to a security conference, and a retired NYPD sergeant and several others tackled and subdued the pilot. The flight made an emergency landing in Amarillo, Texas, and he was taken away on a stretcher in handcuffs.
Famed activist investor Carl Icahn gave a candid interview to Reuters Breakingview about his continued investing activities, his views on CEOs and company management, and other musings on his life. We were particularly amused by Icahn's reflections on why he continues to invest so enthusiastically at such a age—he's 76 this year.
Wall Street has a culture all its own — one of love and understanding. Brotherhood, if you will. And like individuals in any fraternal relationships, Wall Streeters sometimes play little jokes on one another — some people call them pranks, others refer to them as hazing.
Are we still talking about Greg Smith? Anyway, the fine folks over at Funny Or Die have finally put together a video addressing the Greg Smith debacle through the lens of a Goldman Sachs' board room meeting. Actors Neal McDonough and Kyle MacLachlan play bankers who are strategizing until their meeting is interrupted by members of the Anti-Muppet Defamation League.
Attention, undergrads! Do you want to groom your resume and land a job on Wall Street? Pick up your lacrosse stick. Bloomberg Businessweekreports that lacrosse is a breeding ground for bankers, funneling them from high school to college to junior positions at big banks. But why?
The Dartmouth Idol finals were a couple of weekends ago. And, while we were bracing ourselves for Hanover's answer to Sam Tsui, we mostly just expected to see just another one of those Sister Act performances. That is, somewhat talented and sickeningly cheerful 20 year-olds singing in choir robes. And that's what we got for about the first two minutes. Yet, precisely at the 2:05 mark, things got trippy. (And, well, a little bit disturbing.) There you see Dartmouth President Jim Yong Kim — rapping, singing, and dancing, with a little help from auto-tune. Yup, that's him, in a white, studded leather jacket and spaceman sunglasses, gloves cut-off at the fingertips. And he's … doing the robot?
A former National Basketball Association player, C. Tate George, was indicted Friday by a Newark grand jury for allegedly orchestrating a $2 million Ponzi scheme, the U.S Department of Justice said. Mr. George, who played four seasons of professional basketball as a guard for the New Jersey Nets and the Milwaukee Bucks, was indicted on four counts of wire fraud. Mr. George was arrested in September.
Earlier this month, an investment bank exec accidentally forgot his briefcase containing $5,000 in cash, personal checks and confidential financial papers in a New York City taxi cab, according to the New York Post's Page Six.
About forty people got out of their cars along Interstate 270 in Maryland and helped themselves to $5,795 in cash that fell out of an unsecured armored truck. It was kind of like that one scene in The Town, eyewitnesses report.
The Jets are apparently encouraging Tim Tebow to not live in New York City, and Tebow is listening. The Jets' newest quarterback is eying a house for $10,000 a month in the Trump National Golf Course communityin New Jersey, the same place Sanchez lives, according to Fox Sports.
Random poll: is the guy or girl who sits next to you at work a) forgoing a chair and instead squatting in front of his/her computer b) doing lunges and push-ups behind you or c) breathing alarmingly heavily and sweating profusely post-desk side workout in which he or she shouted things like "Market's going up! Heart rates going up!"? If you answered no to all of the above, your office is apparently miles behind the curve. According to a segment aired on Bloomberg TV earlier this morning, everyone on Wall Street is working out on the job.
Are you courteous and friendly first thing in the morning? OK, well can you fake it? And can you balance a breakfast tray? Then get ready to work for the Queen of England, who is currently accepting applications for a 'trainee butler.' The position pays £15,000 — around $24,000 — for a 45-hour work week spent carrying out "a wide range of responsibilities, from messenger to food and beverage service." The new hire will live at Buckingham Palace and "other royal residences." Unfortunately for those of us on this side of the Atlantic, the position is limited to UK residents or singing candelabras and teapots, because we're pretty sure all palaces have those.
Whitney Houston was a chronic cocaine user who had the drug in her system when she drowned in a Beverly Hills hotel bathtub, confirming that her long battle with drug addiction caused her demise, officials said Thursday. An autopsy report on the superstar singer released by the Los Angeles County coroner's office said she had mixed illegal and prescription drugs before she was found lifeless in the tub.
A question that I'm constantly asked by people who know that I spent more than five years as The Times's restaurant critic is what my most memorable meal was. It's impossible to single one out.
What would Don Draper Drink? Why, an Old Fashioned of course! This is no clear liquor man. He's tall, dark and handsome and so is what's in his glass.
The New York Knicks had an easy 106-87 victory over the Toronto Raptors Wednesday to extend their winning streak to four games.
A Malaysian shoe store has launched a promotion that is too bizarre to make up: "Get a pair of shoes from Shoes Shoes Shoes and get a free man."
The rising stock market of recent weeks has propelled at least eight of the uber-rich into the charmed billionaires' circle, according to Bloomberg LP. The data and media company is now tracking billionaires on a daily basis.
What does success smell like? If you ask Donald Trump, he might say juniper, iced red currant and hints of coriander. Trump is taking another crack at joining a long line of celebrities with their own fragrance brands.
After some stops and starts, it seems that Martin Scorsese's "The Wolf of Wall Street" is in full "go" mode with his longtime leading man, Leonardo DiCaprio, locked in to star.
Last week, Forbes announced their list of the World's Billionaires but one name was noticeably absent: the first female billionaire novelist, "Harry Potter" author, J.K. Rowling. Rowling was one of 129 people to be booted from this year's esteemed list and it appears the 45-year-old author's departure is due to the extremely high British taxes she is forced to pay and her hefty donations to charity.
As spring approaches, Occupy Wall Street protesters who mostly hibernated all winter are beginning to stir with plans for renewed demonstrations six months after the movement was born. The global protests against corporate excess and economic inequality are generally thought to have begun Sept. 17 when tents sprang up in a small granite plaza in lower Manhattan. The movement has lost steam in recent months, with media attention and donations dropping off as Occupy encampments across the country were dismantled, some by force.
Bankers are the stars of a new musical comedy that opened this month in the West End, the capital's theater district. The musical, called "Toxic Bankers," offers a comedic version of the recent banking industry backlash, prompted by the financial crisis and large pay packages. "Toxic Bankers" is a "new musical comedy exploring the sordid world of London's Square Mile, where fortunes are made and dreams are broken," according to the musical's Web site.
Andrew Ross Sorkin, the columnist for the New York Times, founder and editor at large of DealBook, co-anchor of CNBC's Squawk Box, and author of Too Big to Fail, has two ways of approaching food. The first is as sustenance — after all, his usual wake-up time is 4:30 a.m. and his work day involves more high-powered people and problems than most encounter in their entire lives. But Sorkin also eats in the name of indulgence. A self-proclaimed "human garbage disposal," he can't say no to food, from his 18-month-old twin boys' chicken nuggets, to bread pudding off a billionaire's plate. Read about that, his sentimental pita chips, and a certain glazed doughnut addiction in this week's New York's Diet.