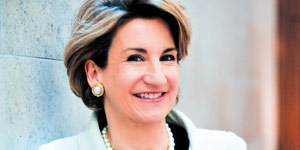 Kleinwort Benson could find itself back on the market after a group of hedge funds called for the break-up of the firm's parent RHJ International.
According to the Financial Times, the hedge funds led by Geneva-based Equilibria Capital, accused Belgium-listed RHJ of 'very clear value destruction' through 'poor investments' and 'weak execution'.
After winning the backing of hedge funds at the time of its listing in March 2005, RHJ has seen around 80% of its value wiped out.
The letter, which was sent to the RHJ board on Monday night, outlined a series of proposals ahead of RHJI's annual general meeting next month, including the return of the portion of the €250 million held in cash by the firm.
Source: CityWire