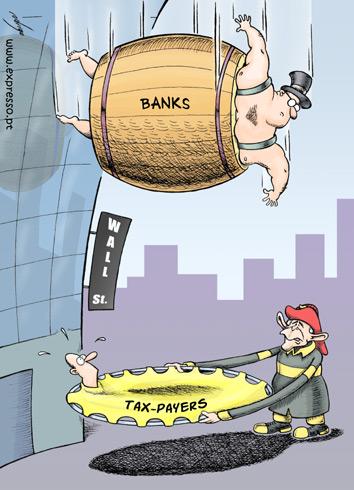 As ProPublica has been detailing for two years, Wall Street banks and the hedge fund Magnetar worked together to build mortgage-backed deals that the hedge fund also bet against. The more than $40 billion of deals helped fuel the crash of 2008.
Now, recently collected emails from bankers and a Magnetar executive involved in some of the deals appear to shed new light on how they did it.
Fiduciaries threatened with a loss of business if they didn't cooperate. Prime movers behind a billion-dollar deal suggesting they need to keep their actions hidden. It's all portrayed in the emails, which were included as part of a civil lawsuit against Magnetar filed in New York's Southern District Court in late June. (Our reporting is also cited in the complaint.)
The suit was brought by Italian bank Intesa San Paolo, which lost $180 million on an investment linked to a mortgage bond deal put together by Magnetar and French bank Calyon. The deal was "built to fail," in the words of the complaint.
Read the full story at ProPublica.
Want a daily digest of articles like this one, plus the latest compliance jobs at top-tier organizations? Join 50,000 other compliance, risk governance, and regulatory professionals and subscribe to our free afternoon newsletter. Where do you find news, style, and career all in one place? The Executive Gateway, our new lifestyle magazine.