by Beth Connolly on July 26, 2012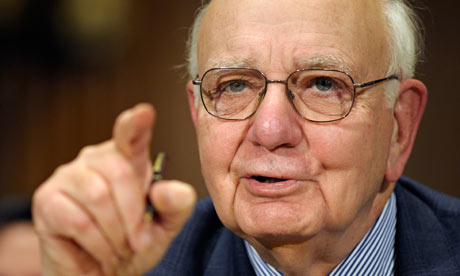 If you are ready to help a top-tier investment bank implement its Volcker Rule compliance testing program, then this could be the position for you. You'll need a Bachelor's Degree (JD or MBA preferred), eight years of compliance experience, and excellent communication, interpersonal and PC skills. Check out the full description here.
If this sounds like a great match with your experience and career goals, e-mail your resume to Jack Kelly, Jkelly@compliancesearch.com.
Read on for the specific responsibilities of this role:
• Analyzing Trading Unit Procedures and Preparing for Desk Inspections via interviews with staff, as well as conducting and documenting detailed testing of the Volcker requirements.
• Assist in the drafting of testing key operating procedures around Volcker, which will involve writing detailed steps and documentation required for each review (including testing modules). Testing key operating procedures will also include escalation and follow up when issues are found and will need to be incorporated into a testing schedule.
• Help to make effective use of the Bank's various information systems.
• Work on special projects and targeted reviews in CIB-Markets and Corporate Finance, as may be necessary.
• Coordinate with other professionals in the organization, including Compliance Advisory Teams, Operations, Finance, and Surveillance Analysts.
• Communicate examination results, including preparation of written inspection reports, and presenting identified issues to the business.
• Provide feedback to Compliance Advisory and to the Front Office where there are outdated procedures or recurring issues.
• Remain current on industry rules, regulations and best practices to help ensure that the overall examination program meets regulatory standards.
• Limited domestic travel may be required.
Position Requirements:
• Bachelor's Degree (Finance or Economics preferred). MBA or JD a plus, along with Series 7 and 24 licenses
• Experience in Institutional Sales and Trading is highly preferred.
• Minimum of eight years of compliance and/or regulatory experience, with knowledge of the financial service industry, regulatory requirements and experience in analyzing business risk and best practices
• Strong investigative skills – inquiry and analysis, interviewing, testing (including forensic testing), organization and presentation (both written and verbal)
• Excellent communication, interpersonal and PC skills.
To apply please submit your resume to Jack Kelly – Jkelly@compliancesearch.com
Want a daily digest of articles like this one, plus the latest compliance jobs at top-tier organizations? Join 50,000 other compliance, risk governance, and regulatory professionals and subscribe to our free afternoon newsletter. Where do you find news, style, and career all in one place? The Executive Gateway, our new lifestyle magazine.